The beer market is intense, hardcore, increasingly changing, and incredibly diverse. It just gives so many options and varieties for any beer drinker. Whether you are a traditional beer drinker or one who likes to keep things light, there is a multitude of options out there. 
Out of all those options, Corona Premier has managed to keep its spot steady for years now. It is a popular and fan-favorite choice because it is light, so a top option for any fitness-conscious person. Along with that, its flavor profile is unique due to high-quality ingredients which maintain consistency in the product. 
In this article review, we will be looking at all the multifaceted qualities of corona premier. We will explore and unravel its historical origins, flavor profile, and health factors. So let's dive right in and get started.
Brief History
Grupo Modelo, a Mexican brewery established in 1925, produces Corona Light, Corona Extra, and Corona Premier. Corona Premier's history is tightly entwined with the histories of both its parent firm and Corona Extra, its flagship brew.
People started to become more health concerned in the 1990s, which led to the release of various lighter options in beer to attract customers. Grupo Modelo took the same route and introduced its own Corona Premier, which was marketed as a lighter and lower-calorie substitute for Corona Extra. The decision by the brand to expand on a beer product that was already successful was a wise one. They were also able to satisfy the desires of those who preferred lighter beer as a result.
After a few years of the product being introduced and developed, Corona Premier managed to make its place in the market. Corona Extra was considered an entirely separate product, and both beers remain intact with their qualities and assets. Light beer options provide for more of an elegant beer experience, different from the traditional heavy beer. 
What Type Of Beer is Corona Premier?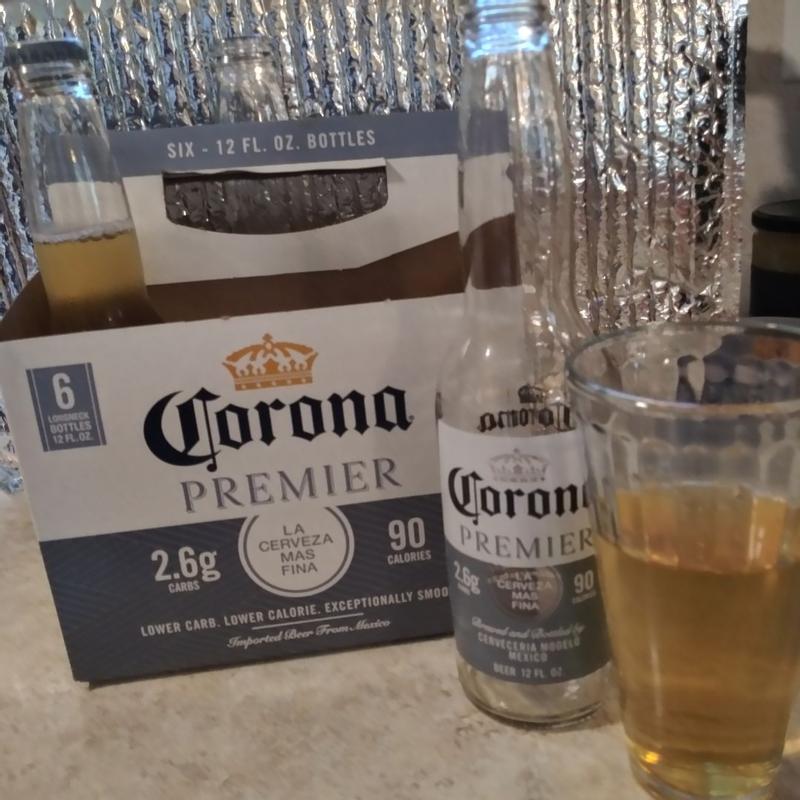 Like all light beers, Corona Premier is a light lager. However, because it is a Mexican light lager, it has a distinct, historically refreshing flavor all of its own. It is on the clearer side of things and has a lovely golden tinge to it. Again, it must have the ideal balance and combination of flavors to be considered a pale lager.
The hops, which provide their slight bitterness to the mix, are not overpowered by the grainy malts' mild sweetness, which they contribute. In addition, the carbonation is modest compared to other beers and offers a unique twist without being overpowering. It offers a cool beverage for everyone looking for a casual drink in the summer with its customary crisp and clear taste.
A beautiful balance of flavors can result in the perfect taste. A flavor that is not too sweet or bitter results in a harmony of the ingredients. As a result, it creates a taste that is smooth and casual, which can be enjoyed by many people. Light lagers are usually light to medium in the density of flavors. The refreshing element can often be the best part of a light beer.
What Does It Taste Like?
This beer is one with a subtle nuance of flavors which can make it the perfect blend of ingredients for people who prefer light and airy beers. After the initial sip, the biggest refreshing attack of crispness comes pops out first and lightens up the palate. The beer is golden and almost clear, so very bright in appearance.
Corona Premier perfects the balance of creating a blend with the bitterness of hops but making it very subtle. That goes along quite well with the slight sweetness taken from the malted barley. This compliments the beer's overall assets of being light and having all the ingredients but in moderation with each other. 
Light beers are the best at making a beer come across as clean and crisp, giving a rather smooth finish to a beverage. The flavor profile isn't too heavy that it sticks to the tongue and creates a frenzy. Instead, the taste is more on the calm and gentle side, not too aggressive with bitterness or sweetness either. This beer is a classic for a warm summer day when all you want is a chilled beer, but you also have to go back to work.
Ingredients
The ingredients used to produce Corona Premier Make its favor as unique as it has been for years on the beer market. It is made by the use of high-quality ingredients, which are a testament to its consistency as a product. The ingredients used are malted barley, hops, yeast, and water.
Calories
A Corona Premier is a low-calorie beer that is marketed toward health-conscious consumers. Each serving includes about 90 calories. 
Alcohol Content
Corona Premier beer has about 4.0% alcohol per serving. 
How Much Corona Premier To Get Drunk?
It will take about ⅘ cans of corona premier for you to get drunk. However, in the end, it always depends on a person's alcohol tolerance.
Is It Healthy?
Healthiness and beer certainly do not go hand in hand. A lot of factors go when it comes to consuming beer and remaining healthy; one of them is moderation. Along with gender, body weight, and how often it is consumed. However, corona premier is a light beer, and it is considerably better to consume than traditional beers due to its low-calorie content.
Price
A 12-pack of Corona Premier can be around USD 13.5
Conclusion
Everyone prioritizes the need to combine a delicious flavor with specific health benefits, which has, over time, resulted in the launch of numerous novel and inventive products. In conclusion, beer enthusiasts and those looking for an occasional drink throughout the summer can both benefit from the existence of Corona Premier.
Corona Premier is one beer that satisfied all of these criteria and won first place. This beer strives to be deliciously premium while also supporting beer drinkers in choosing health-conscious lifestyle options. Corona Premier is a lovely option that provides both substance and style, whether you're sipping it on a warm day, sharing it with friends, or just looking to unwind.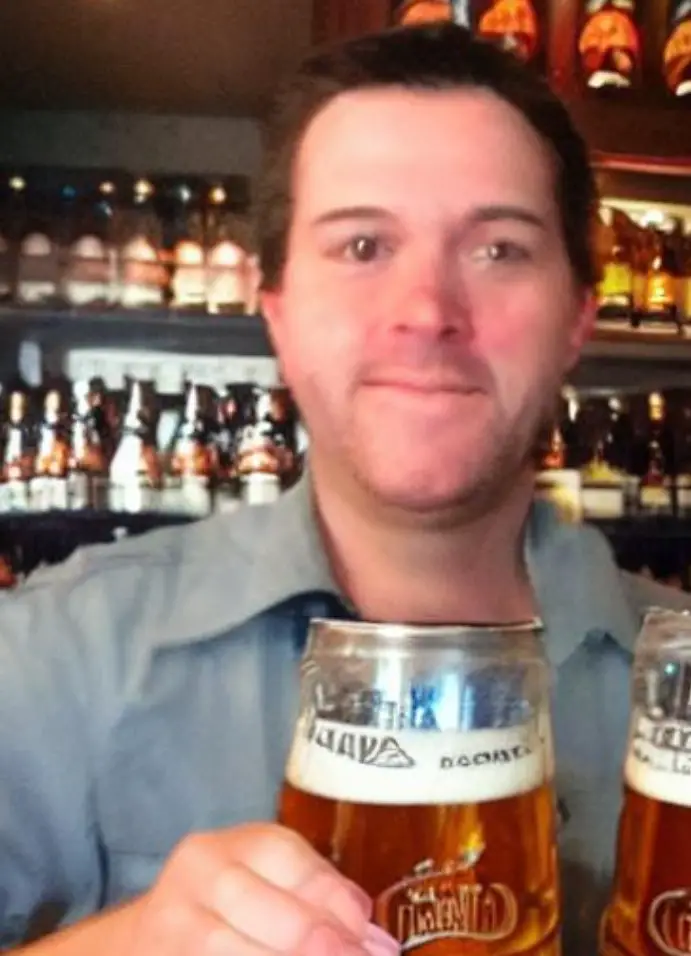 I am a passionate beer connoisseur with a deep appreciation for the art and science of brewing. With years of experience tasting and evaluating various beers, I love to share my opinions and insights with others and I am always eager to engage in lively discussions about my favorite beverage.