We often buy beers by just looking at the brand name. Some love drinking Busch beer, others love Michelob, and still others long for Budweiser. 
But how about learning that all these brands are manufactured by one brewing company?
Yes, Anheuser-Busch is a renowned brewing industry that manufactures beers and cocktails for all the known brands. These include Stella Artois, Michelob Ultra, Estrella Jalisco, and many more. Are you also jaw-dropped with surprise? So was I.
Now let's delve through the article and learn more details about it.
A Quick Go Through Of Anheuser-Busch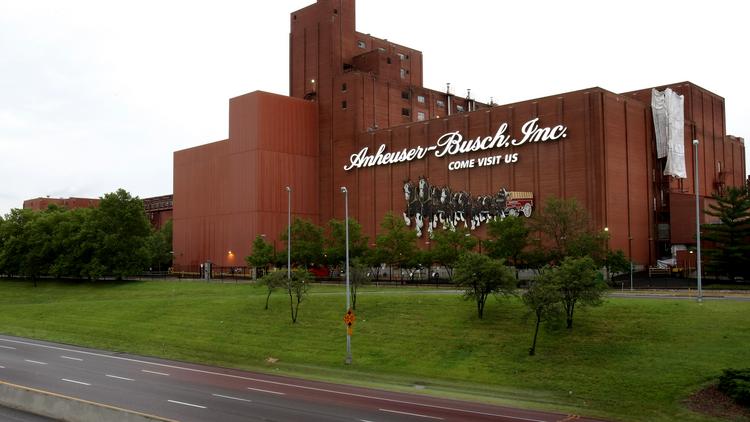 Found in: 1825
Founded by: Eberhard Anheuser and Adolphus Busch 
Headquarters: St. Louis, Missouri, United States 
Known Products: Beer, Water, Cocktails, Energy Drinks 
Now, it is a subsidiary part of AB InBev, a company formed to merge two beer manufacturers:
American Anheuser-Busch 
Belgian-Brazilian company InBev
Anheuser-Busch has several breweries operating not only throughout the United States but in other parts of the world, including Jacksonville, Houston, Newark, Williamsburg, and many more.
Which Brand's Beer Does Anheuser-Busch Make? A Detailed Analysis Of The Brands And Their Beers
Anheuser-Busch makes and manufactures hundreds of beers, and enlisting them all is second to impossible. 
However, after doing detailed research, we have come up with narrowed and summarized information about the brands and beers marketed by Anheuser-Busch. 
1. Budweiser Family
It is one of the earliest brands made by Anheuser-Busch to count on. And the best fact is that despite years of manufacture, the Budweiser beer maintains a very light and crisp taste. A few popular variations made by Anheuser-Busch are:
Bud Ice
Bud Ice Light
Bud Dry
Budweiser- The Bronze Medal Winning Beer
Budweiser American Ale
Bud Extra
Bud Light Lime
Bud Light & Clamato Chelada
Bud Select
2. Michelob And Ultra Family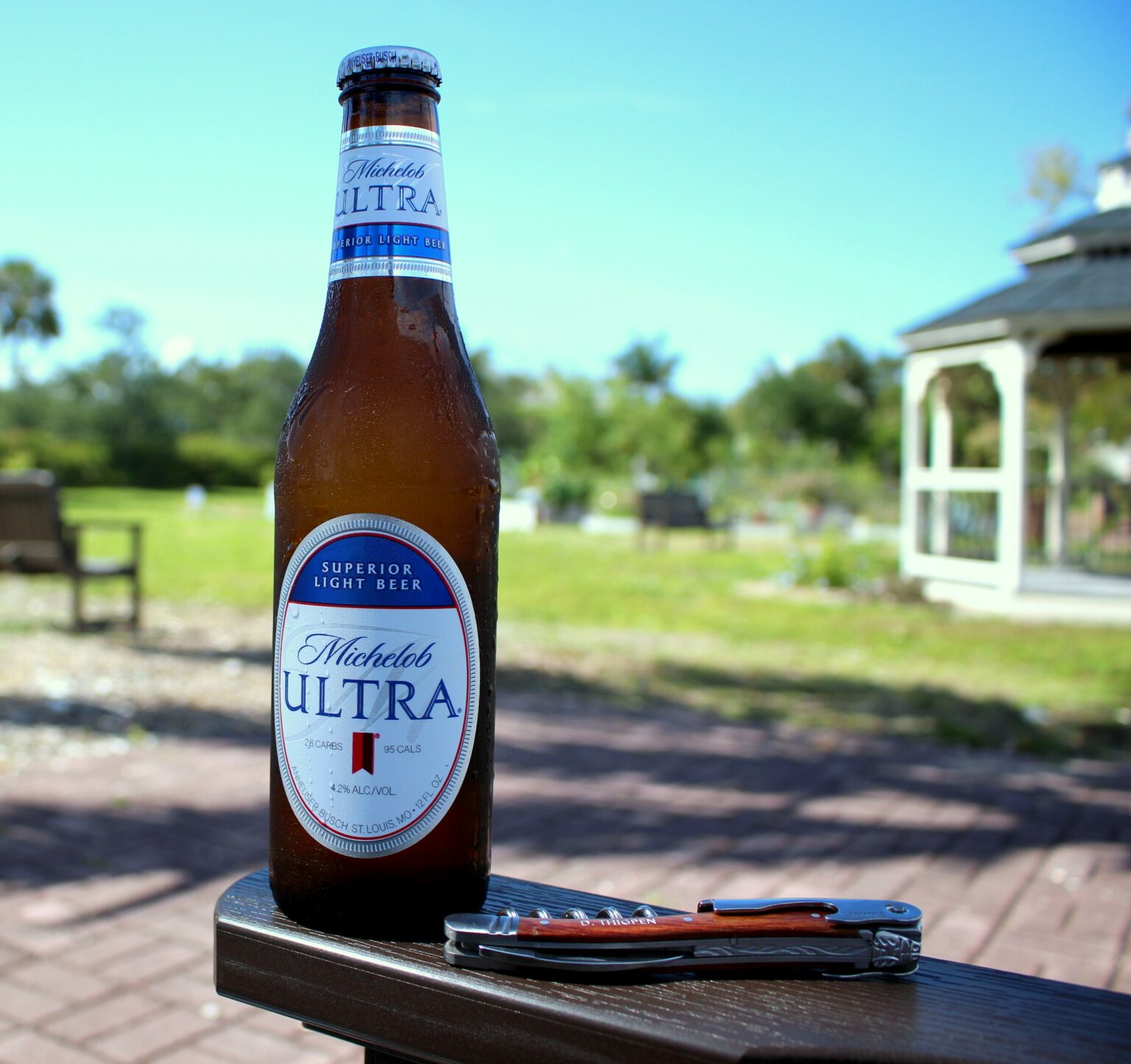 Michelob is another known beer brand in the United States which is a subsidiary of Anheuser-Busch. Within the brand, the Michelob Ultra Family has gained more popularity and sales within no time for producing low-calorie and low-carb beer variations. 
The beers produced by Anheuser-Busch under the marketed name Michelob are:
Michelob 
Michelob Light
Michelob AmberBock- Bronze Medal Winner
Michelob Golden Draft Light
Michelob Ultra Amber
Michelob Honey Lager
Michelob Bavarian Wheat
Michelob Ultra Lime Cactus
Michelob Porter
Michelob Golden Draft
Michelob Pale Ale
Ultra Tuscan Orange Grapefruit
3. Busch Family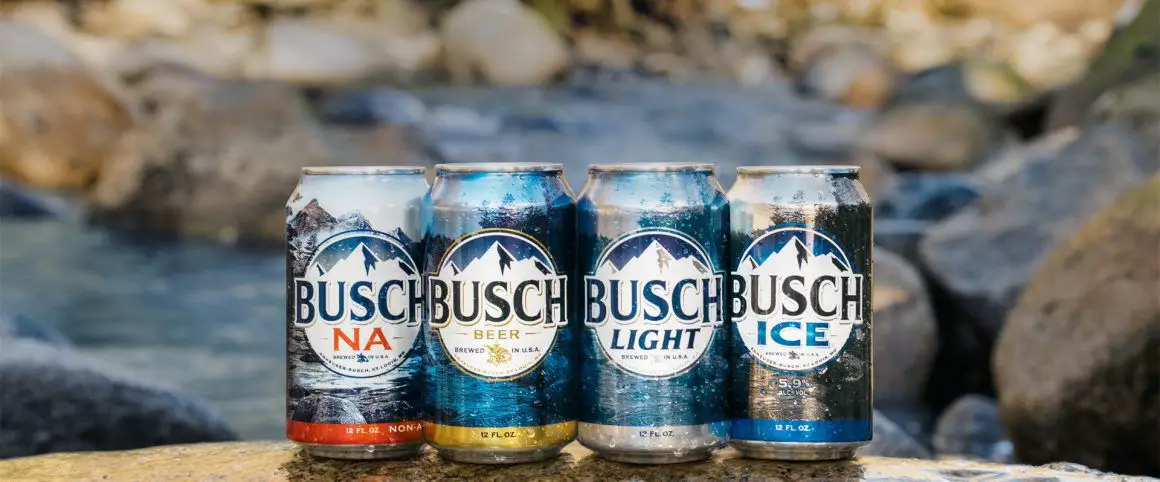 Busch Family includes several drinks that are known not only for their unique flavor profile but cost-effectiveness too.
The lineup products produced by Anheuser-Busch are:
Busch 
Busch Ice
Natural Ice 
Busch Light
Natural Light
4. Kona Big Wave 
Kona Big Wave has been producing island-style beers and lagers for the last 30 years, and it is also owned by Anheuser-Busch. 
Some of its known beers are:
Big Wave Golden Ale
Longboard Island Lager
Light Blonde Ale
Gold Cliff IPA
Hanalei Island IPA
5. Stella Artois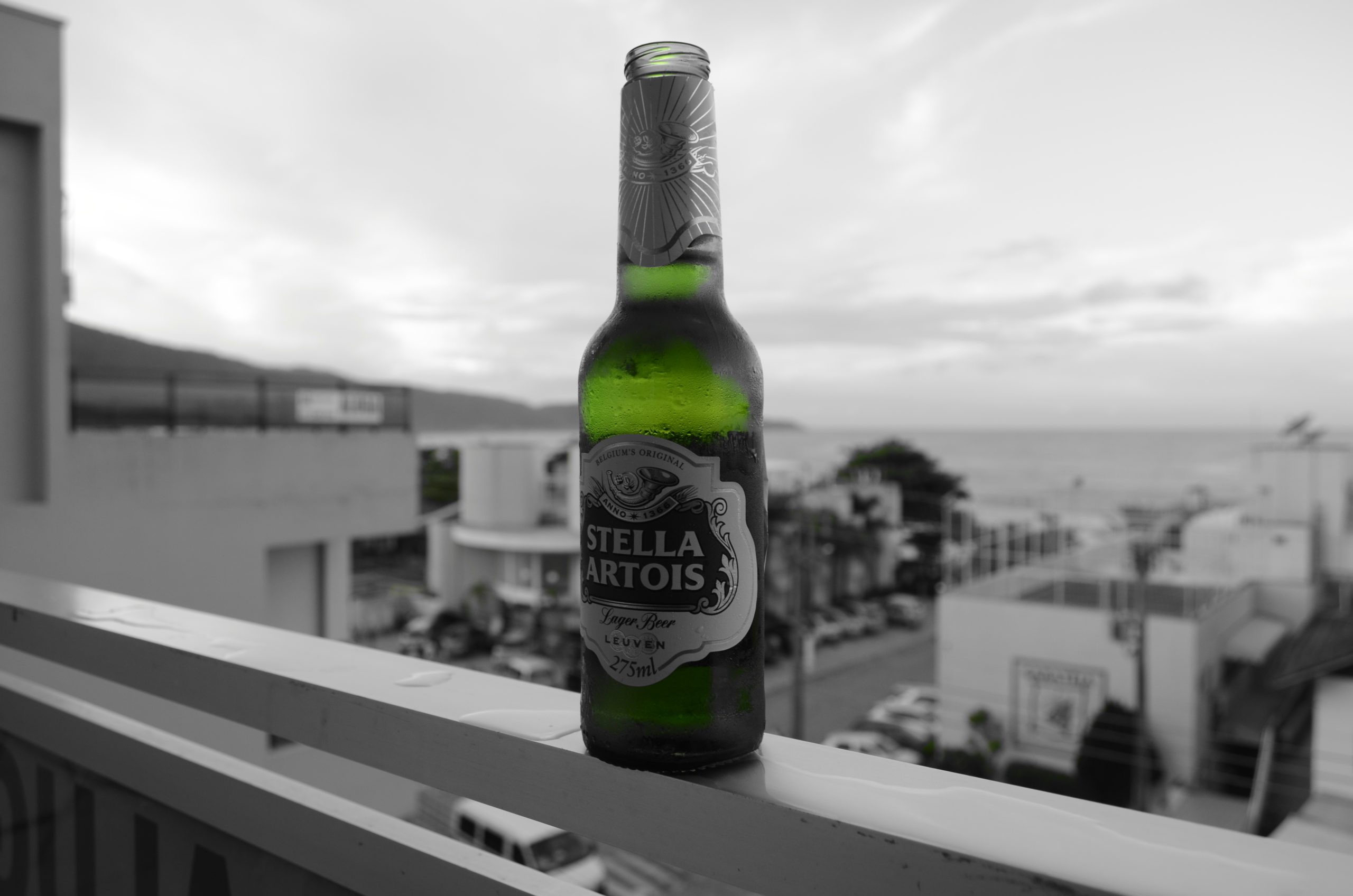 Stella Artois markets European-style lager with a smooth, silky texture, and fortunately, it is also an Anheuser-Busch brand. 
Some of the popular ones are
STELLA ARTOIS LIBERTÉ
STELLA ARTOIS MIDNIGHT LAGER
STELLA ARTOIS SOLSTICE LAGER
6. Presidente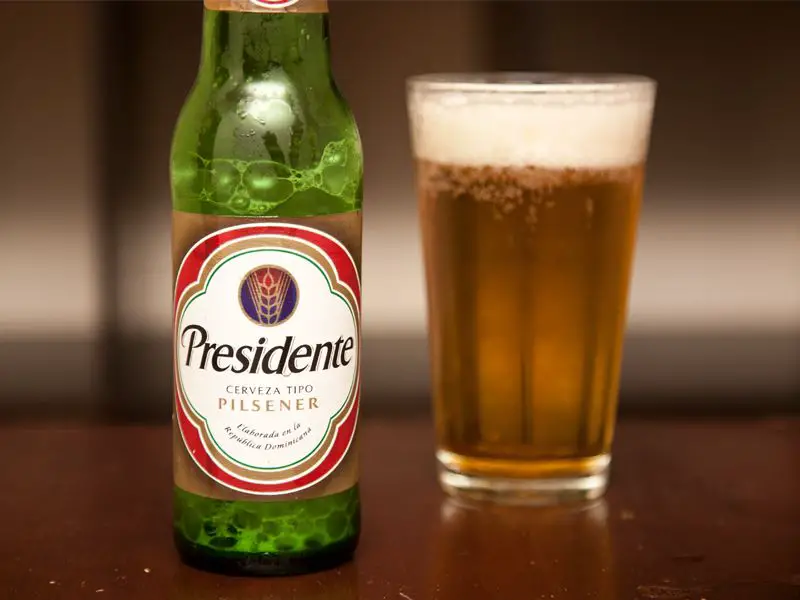 For those who are Pilsner-style beer lovers, Presidente is no less than a treat.
Within it, you get two types of beers:
Presidente
Presidente Light
7. Estrella Jalisco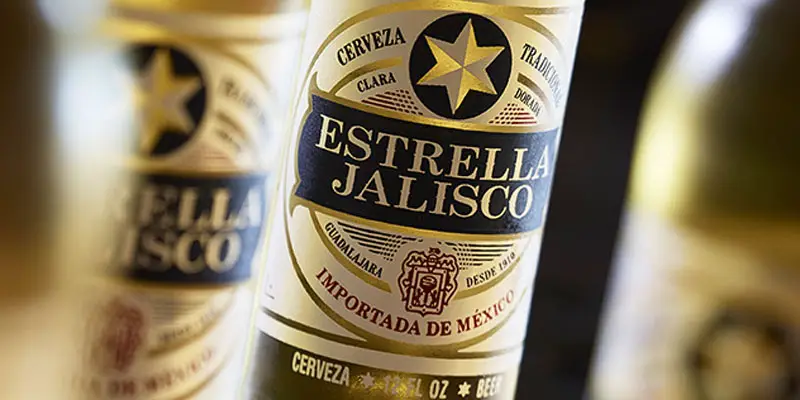 Estrella Jalisco is another brand owned by Anheuser-Busch that produces crisp Mexican-style beers with a clean finish.
A few known categories are:
ESTRELLA CHELADA LIMON Y SAL
ESTRELLA JALISCO
ESTRELLA JALISCO CLASSIC MICHELADA
ESTRELLA JALISCO TROPICAL CHAMOY MICHELADA
8. Hoegaarden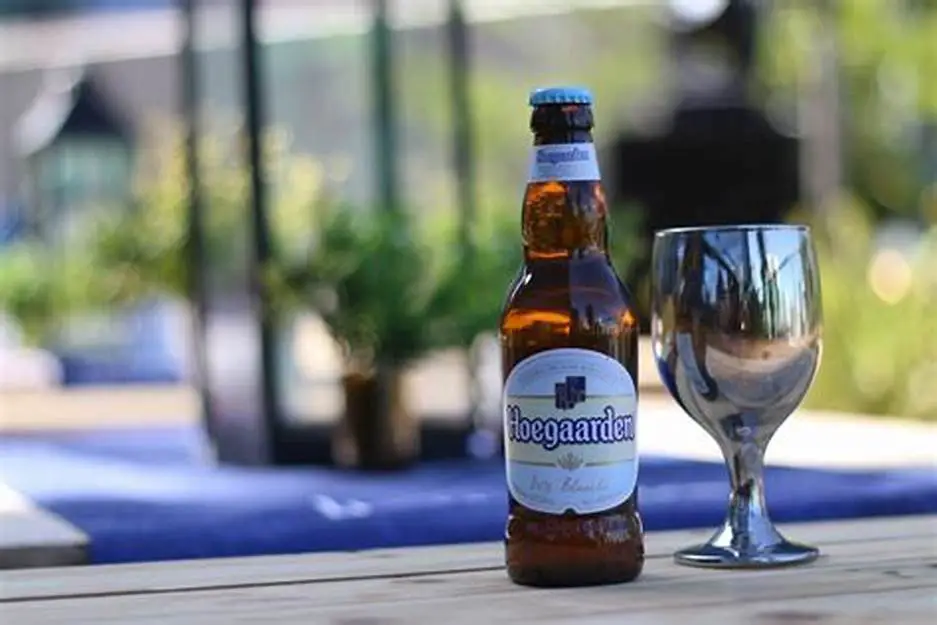 Hoegaarden is a Belgian Style beer that is also a part of Anheuser-Busch brands. The brand is known for producing cloudy appearance beers with a distinctive taste profile.
A few variations produced by Anheuser-Busch are:
Hoegaarden Rosée
Hoegaarden Forbidden Fruit
Hoegaarden Original White Ale
Another beer brand called SHOCK TOP was also manufactured under Anheuser-Busch. But recently, news has circulated that Anheuser-Busch is selling the brand to cannabis company Tilray.
Note: All information is collected from the official page of Anheuser-Busch and AB InBev. 
Which Ingredients Are Used By Anheuser-Busch to Make Beers?
Since ingredients make a visual difference in both taste and aroma of a beer, Anheuser-Busch uses 100% natural ingredients to make their beers.
Additionally, all the ingredients are grown on their own farms to ensure they get the finest collection to brew their beer with flavorful taste and crispness.
The five prime ingredients used by Anheuser-Busch to make beer are:
Yeast
Water
Rice 
Hops
Barley Malt 
Water
Anheuser-Busch Make sure to use high-quality water that satisfies the standard of purity. They have water treatment facilities to ensure the usage of clean water.
Rice
Yes, Anheuser-Busch also adds rice to their beers, and that is the secret behind their light yet crisp beer. They make sure to opt for premium-quality rice.
Yeast
Yeast is added during the fermentation process in the beer. They use a special yeast strain to ensure a beer full of flavors and aroma.
Hops
Anheuser-Busch uses specially grown hops during the boiling process to balance the extra sweetness with a touch of bitterness.
Barley
They use specially made barley Malt by soaking it in water, then drying it until the enzymes get activated. 
Which Brands Are Not Manufactured By Anheuser-Busch?
Last but surely not least, let's enlist a few known beer brands that Anheuser-Busch does not manufacture. These include:
Molson Coors
Asahi
Miller 
Kirin
Yuengling
Carlsberg
So, these are a few famous beer brands across the globe that Anheuser-Busch does not manufacture. 
Conclusion
To cut it short, these were the known brands and a few beers made by Anheuser-Busch. Enlisting all the beers is definitely not possible. 
But yes, one can say that Anheuser-Busch manufactures all types of beers and covers all the styles and flavors. Additionally, it manufactures energy drinks, non-alcoholic beers, and cocktails too.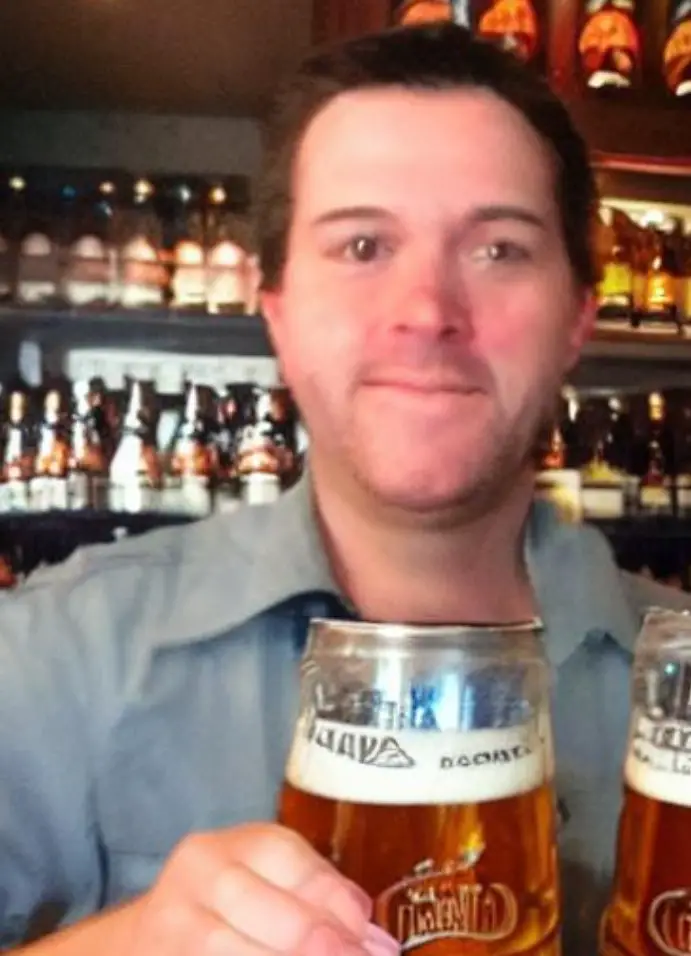 I am a passionate beer connoisseur with a deep appreciation for the art and science of brewing. With years of experience tasting and evaluating various beers, I love to share my opinions and insights with others and I am always eager to engage in lively discussions about my favorite beverage.