Prepare for a nostalgic trip down memory lane as we show you how to throw the best '90s theme party ever. From groovy clothes to classic songs, the 1990s were a great time that will always be remembered.
In this blog, we'll give you some of the best and most creative '90s theme party ideas to help you remember the decade that gave us the Macarena, Tamagotchis, and The Fresh Prince of Bel-Air. 
So, let's plan your best '90s party ever. With these great ideas, you can take your guests back to when dial-up internet was popular and scrunchies were the coolest thing to wear.
Get ideas for enjoying the best of the '90s theme party ideas and throw a party that will make everyone feel like they've stepped into a time machine.
Ultimate '90s Theme Party Ideas for a Funky Fresh Fiesta: Grab Ideas From Here
1. The Rad Memorable Iconic Theme 
Set the tone for your lively celebration by sending out invitations with an eye-catching '90s theme. Include dazzling colors, bold patterns, and iconic elements from the era, such as mixtapes and rollerblades, to excite your guests for the ultimate throwback party. Remember to include RSVP information and encourage guests to wear their favorite '90s attire.
2. Immersive Neon Graffiti 
Make your party one to remember by constructing a custom backdrop in the style of neon graffiti from the 1990s. To evoke the kind of urban street art from the '90s, try using spray paint or colorful markers on large pieces of paper or canvas.
3. Cutouts of Deceade's Cartoon Character
Add a playful touch to your '90s-themed party by including life-size cutouts of the decade's most iconic cartoon characters. Characters such as Rugrats, Ren & Stimpy, and the Powerpuff Girls will evoke a sense of nostalgia in your guests and provide photo opportunities throughout the event.
4. Tamagotchi Beloved Playful Toys
Delight your guests with throwback party goodies like Tamagotchis and other popular toys from the 1990s. These reminiscences of their youth will serve as a pleasant and participatory element to the occasion and jog their memories of when they were younger.
5. Nostalgic Costume Contest
Invite your guests to come dressed in their favorite outfits from the 1990s, and then hold a costume contest to determine who has the most creative and nostalgic getup. The selections are virtually limitless, ranging from grunge to hip-hop to pop princess fashions, and each one will contribute an energetic and interactive element to your gathering.
6. Iconic Old Is Gold Dance Playlist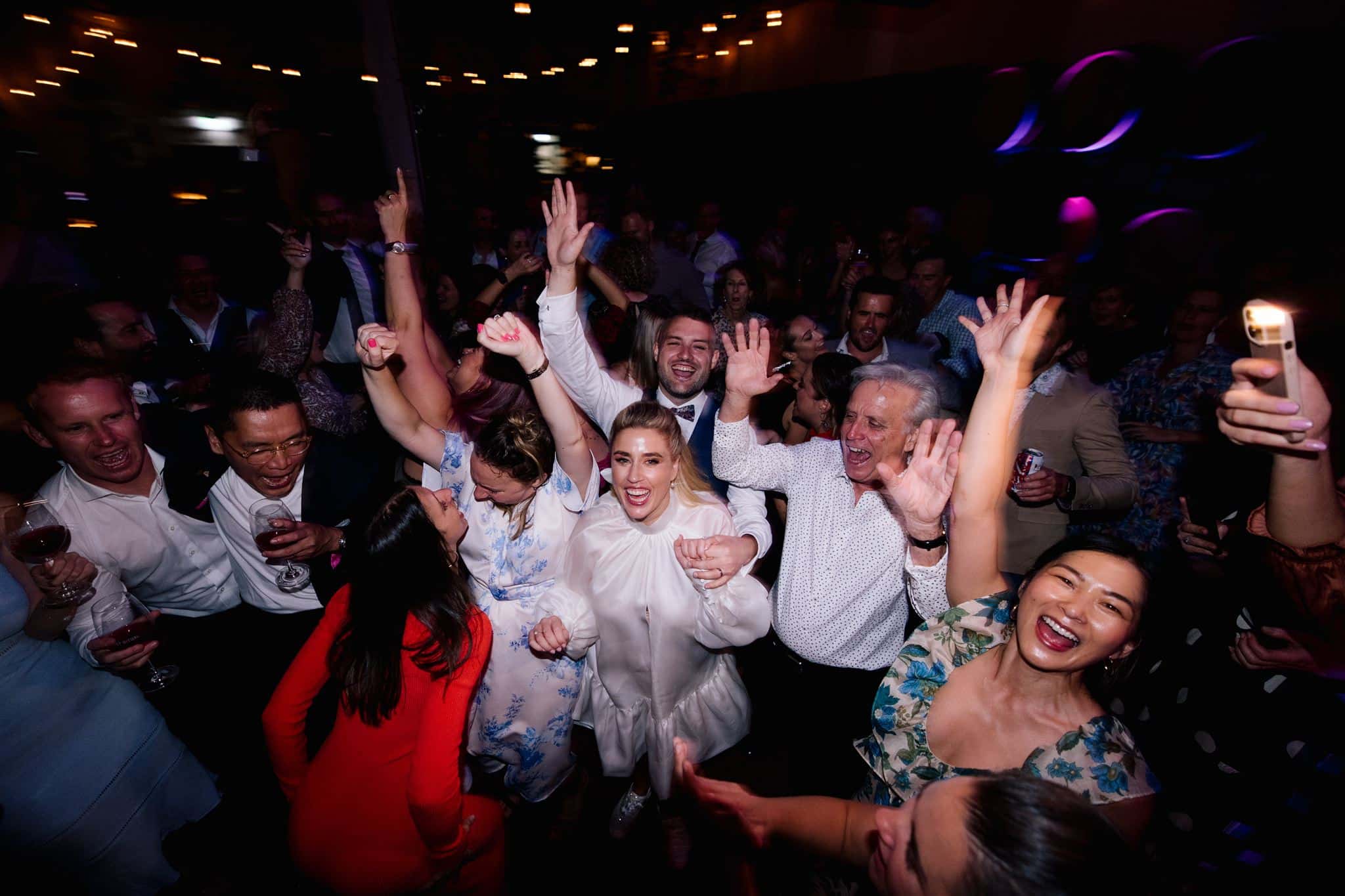 The most iconic songs of the 1990s should always be playing on the dance floor at any party with a theme based on that decade. Create a playlist with popular songs from musicians such as TLC, Spice Girls, Nirvana, and MC Hammer to keep the party going and your guests moving.
7. Splash Into 90's Popular Drinks
Put an end to the thirst of your visitors with drinks that have a nostalgic 1990s motif. Serve popular drinks from the era, such as Surge, Crystal Pepsi, or Zima, and add some fun garnishes to your drinks, such as Pop Rocks or candy chains, to make them tasty and visually beautiful.
8. Nostalgic Munchies Of Snack
Your guests' hunger can be sated with a range of refreshments inspired by the decade of the 1990s. Create a snack bar that everyone will adore by offering classic treats like Gushers, Fruit by the Foot, Dunkaroos, and Pop-Tarts as options for customers to choose from.
9. Beanie Babies Centerpiece Toys
Use Beanie Babies as whimsical centerpieces for your party with a '90s theme to pay homage to the iconic plush toys that were popular throughout that decade. Place these well-loved stuffed animals in imaginative configurations on tables or shelves to lend an air of yesteryear and old-fashioned enchantment to the setting of your event.
10. Boy Band Karaoke Pop Stars
A karaoke night dedicated to boy bands of the '90s is the perfect way to let your inner pop star shine. Add a karaoke playlist featuring classics from *NSYNC, Backstreet Boys, and Boyz II Men and start the party. Your company will enjoy singing along to old favorites and remembering the era's hits.
11. Retro Video Game Zone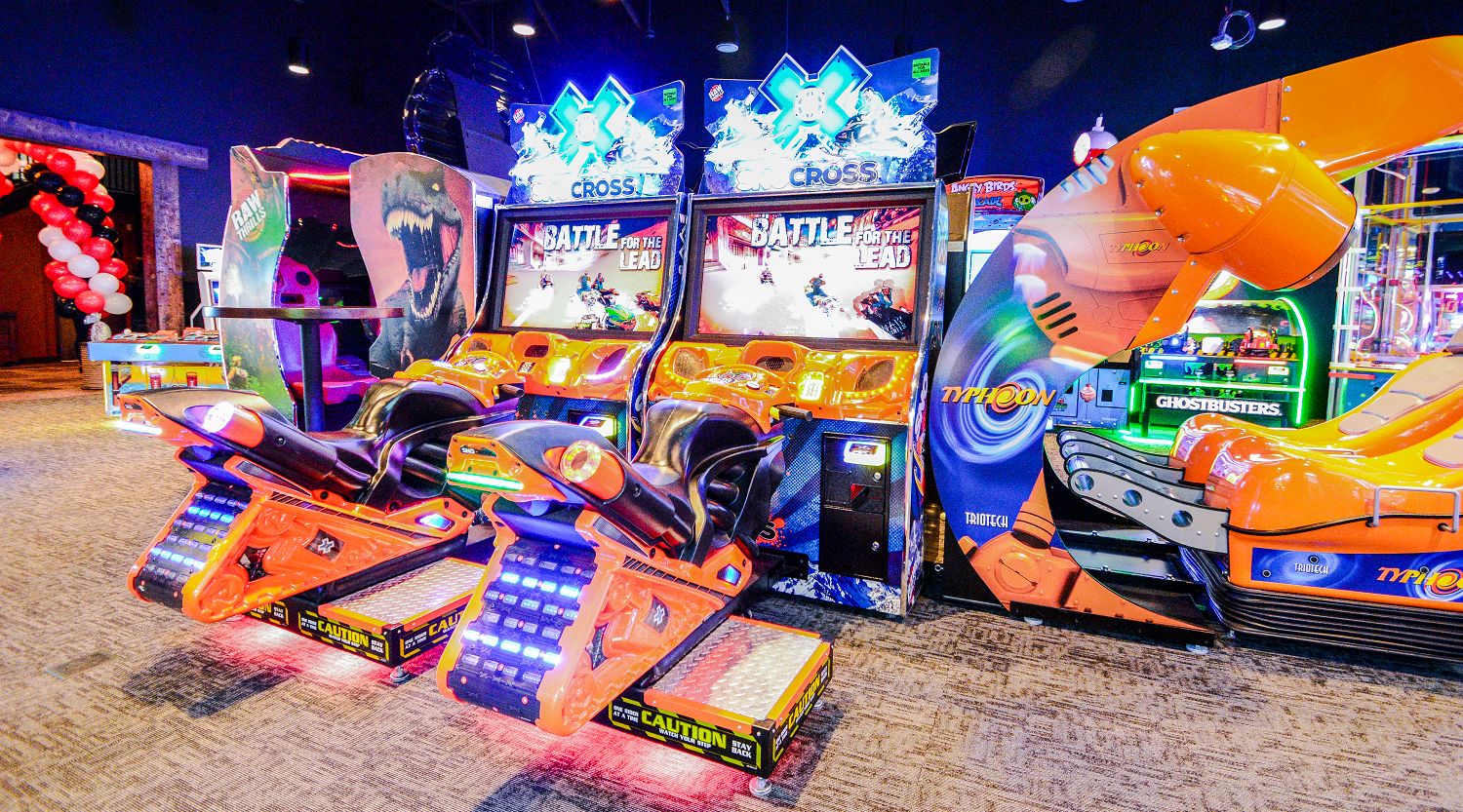 Make your guests feel like they're back in the '90s by setting up a retro video game zone at your party. Put out the Nintendo 64s, Sega Genesis, and PS2s, and load them up with retro video games like Super Mario, Sonic the Hedgehog, and Crash Bandicoot. The fun and nostalgic evenings spent playing these classic games can be relived in this interactive gaming area.
12. Classic TV Show Trivia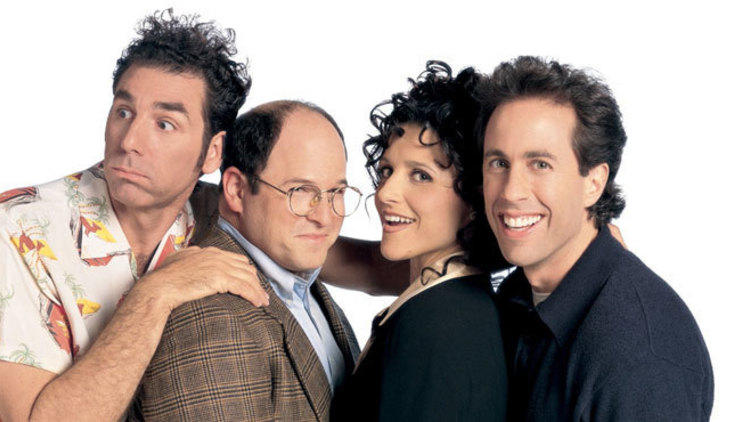 Put your visitors to the test with a TV program trivia contest based on some of the most iconic series of the '90s at your throwback '90s party. Create a list of questions regarding everyone's favorite comedies, dramas, and cartoons, and have your guests compete in teams. Prize the victors and bask in the lively discussion and laughter that follows.
13. Creative Slap Bracelet Station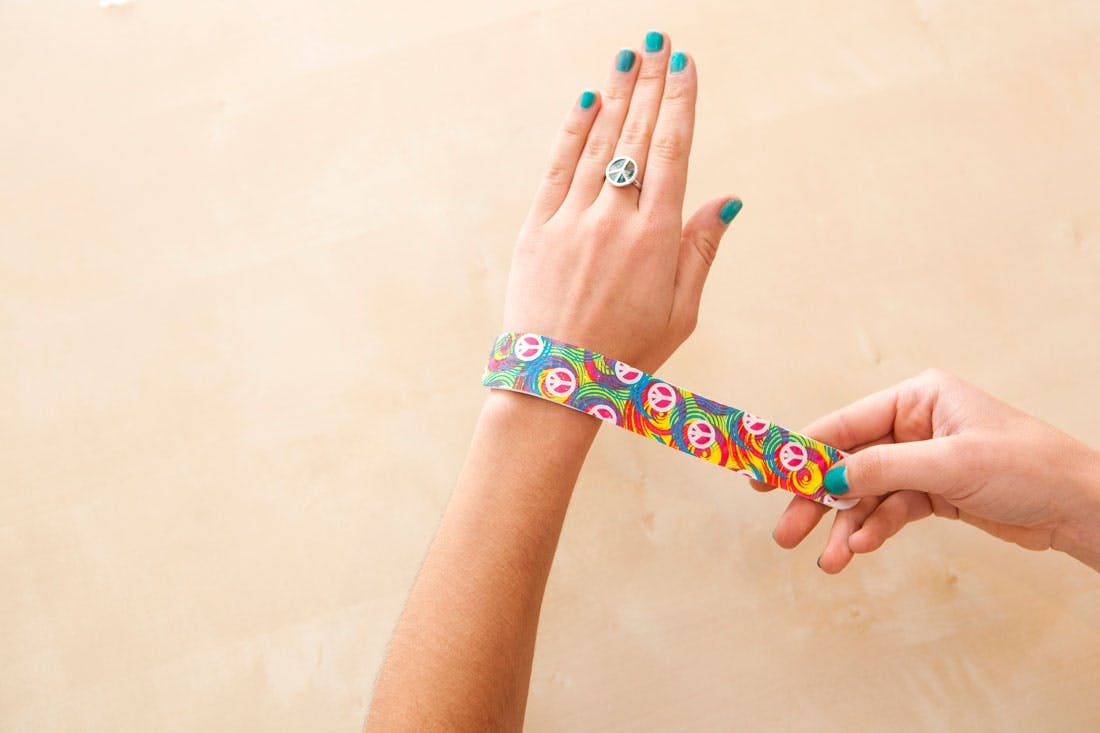 Create a slap bracelet station at your '90s-themed party to give your guests something to do with their hands. Allow your guests to express their creativity by adorning basic slap bracelets with bright markers, stickers, and other embellishments. Your guests will have a blast participating in this DIY project while remembering the heyday of a classic fad from the '90s.
14. Temporary Tattoo Bonanza
At your '90s-themed party, have a temporary tattoo station ready with a wide range of designs. Provide guests with temporary tattoos of recognizable '90s icons, including tribal patterns, yin-yangs, and smiley faces as a playful nod to the decade's outré fashions.
15. Pogs Tournament Shutdown
At your '90s-themed party, set up a Pogs game for your guests to enjoy. Give your guests a range of Pogs and Slammers and a place to play, and watch as they compete for bragging rights and nostalgic glory in this classic game from the 1990s.
16. Mixtape Exchange Extravaganza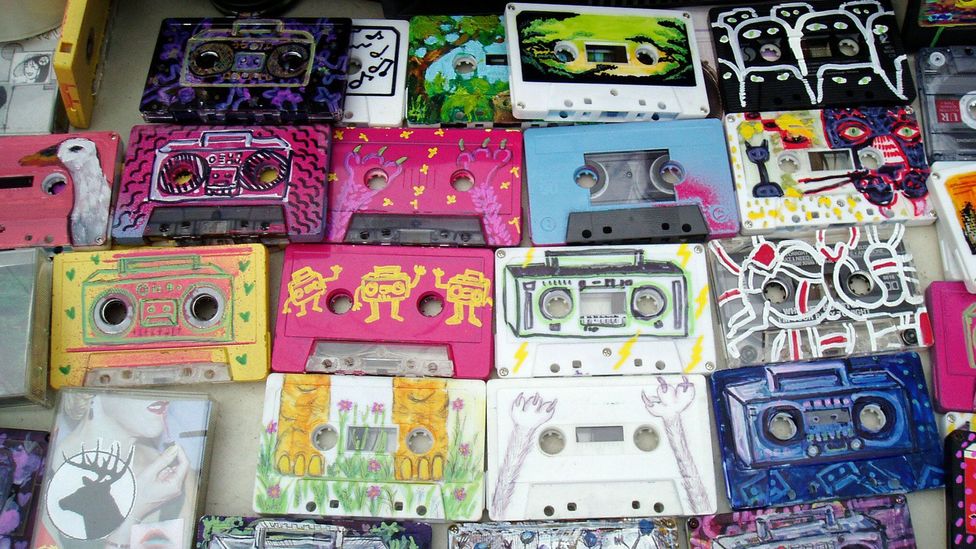 At your '90s-themed party, ask your guests to make and trade their mixtapes. Encourage everyone to mix their favorite '90s songs, burn them onto CDs, and bring them to swap with other partygoers. This practice not only makes people feel nostalgic, but it also lets them find new music and connect over things they like.
17. Themed Photo Booth Fun
At your '90s-themed party, set up a photo booth in the style of Saved by the Bell, complete with fun props and backdrops that mimic the show's iconic sets. Partygoers can take pictures with Zack Morris's cell phone, Bayside High School banners, and other support to commemorate the event.
18. Creative DIY Choker Necklaces
At your '90s-themed party, set up a station where guests can make choker necklaces. Make velvet ribbons, charms, beads, and clasps available, and invite your guests to express their individuality while creating a statement piece in the decade's style.
19. Hip-Hop Dance Lesson Groove
Hire a professional dance instructor to demonstrate some of the most iconic hip-hop dance moves from the '90s to your guests at your theme party. Figure out how to do the Running Man, the Macarena, or the Electric Slide, and then proceed to perform them.
20. Skillful Rap Battle Arena
A rap battle at your '90s party themed after The Fresh Prince will surely get the party going. Inspire your audience to channel their inner Will Smith and compete with their rapping skills by holding a rap battle. Choose some classic rap songs from the '90s to play in the background and watch as your guests show off their skills and get into the spirit of the era's thriving hip-hop scene.
21. Memorable Friendship Bracelet Bonanza
A friendship bracelet station fosters camaraderie at your '90s theme party. Give colorful embroidery floss, beads, and knotting instructions. Guests can make their bracelets while remembering the trend. Encourage them to trade their creations as a token of friendship and a fun event memento.
22. Popstars Girls Gang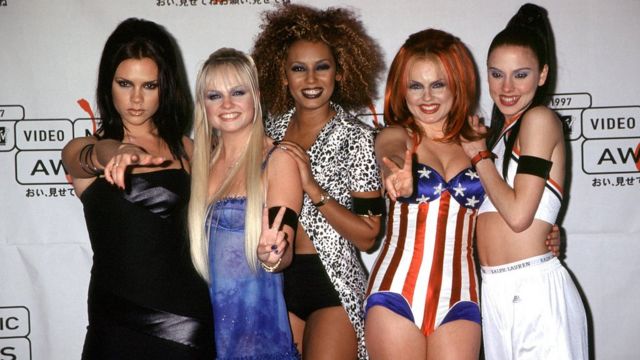 Sing along to the Spice Girls at your '90s party to feel the spirit of the decade. Gather your guests and play a collection of the band's greatest hits while they sing along to their favorite songs. Make the party more exciting by supplying microphones, accessories, and Spice Girls-themed attire. After participating in this activity, everyone will feel like a pop star and be overcome with nostalgia.
23. Throwback Fashion Show Spectacle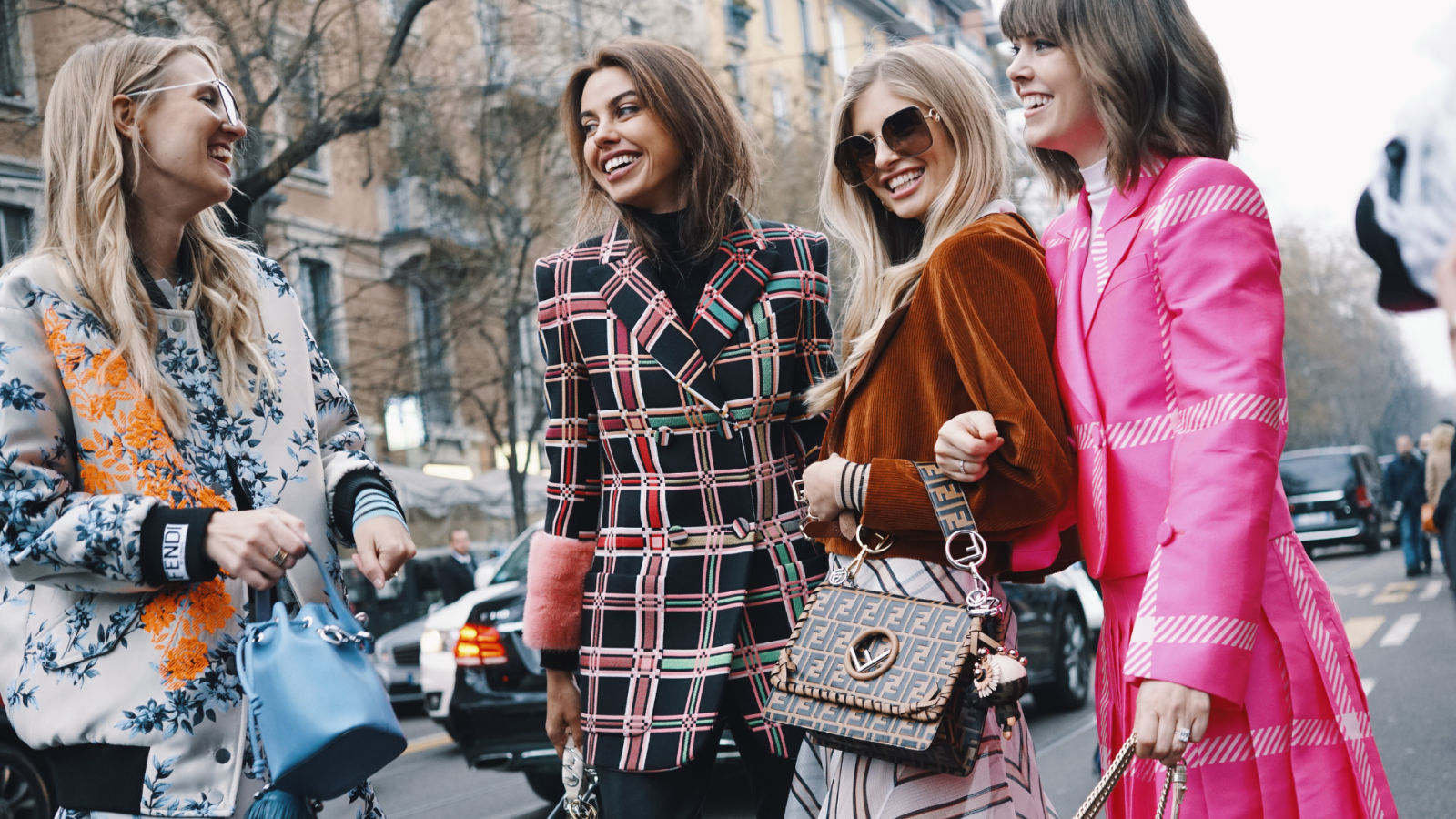 At your '90s theme party, host a throwback fashion show. Attendees should wear flannel shirts, denim overalls, and platform sneakers. Set up a runway, play lively '90s classics, and have a team of judges award prizes for the finest attire for a trendy and fun event.
24. Macarena Top Dance-Off Challenge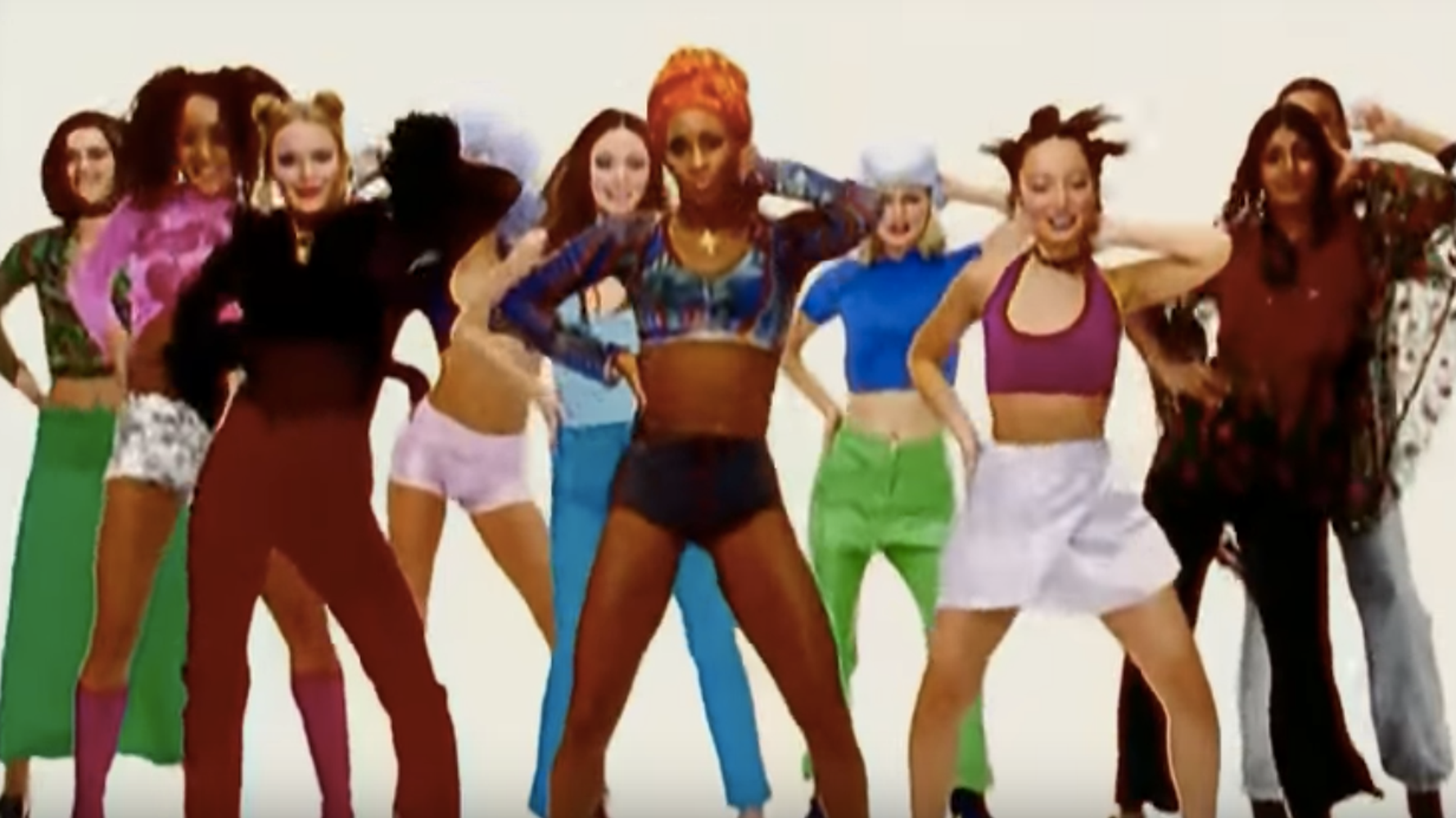 Organize a Macarena '90s theme party dance-off. Teach everyone the legendary dance steps and start the competition. Repeat the iconic music and watch your friends and family perform. Prize the best dancers and make memories with this wonderful group activity.
25. Binge-Watching Favourite Zone Retreat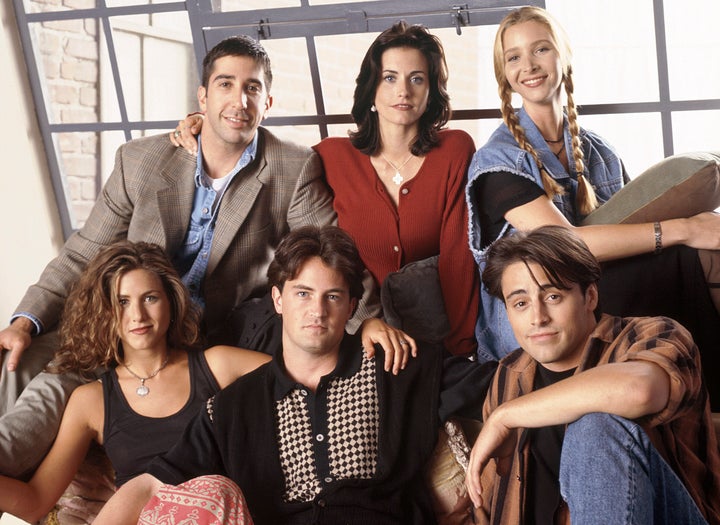 Create a binge-watching area at your '90s theme party with comfy seating, bean bags, and a big screen. Choose Friends, The Fresh Prince of Bel-Air, and Buffy the Vampire Slayer. Invite visitors to relax, reflect, and enjoy their favorite episodes.
26. Grunge Band Jam Session Fiesta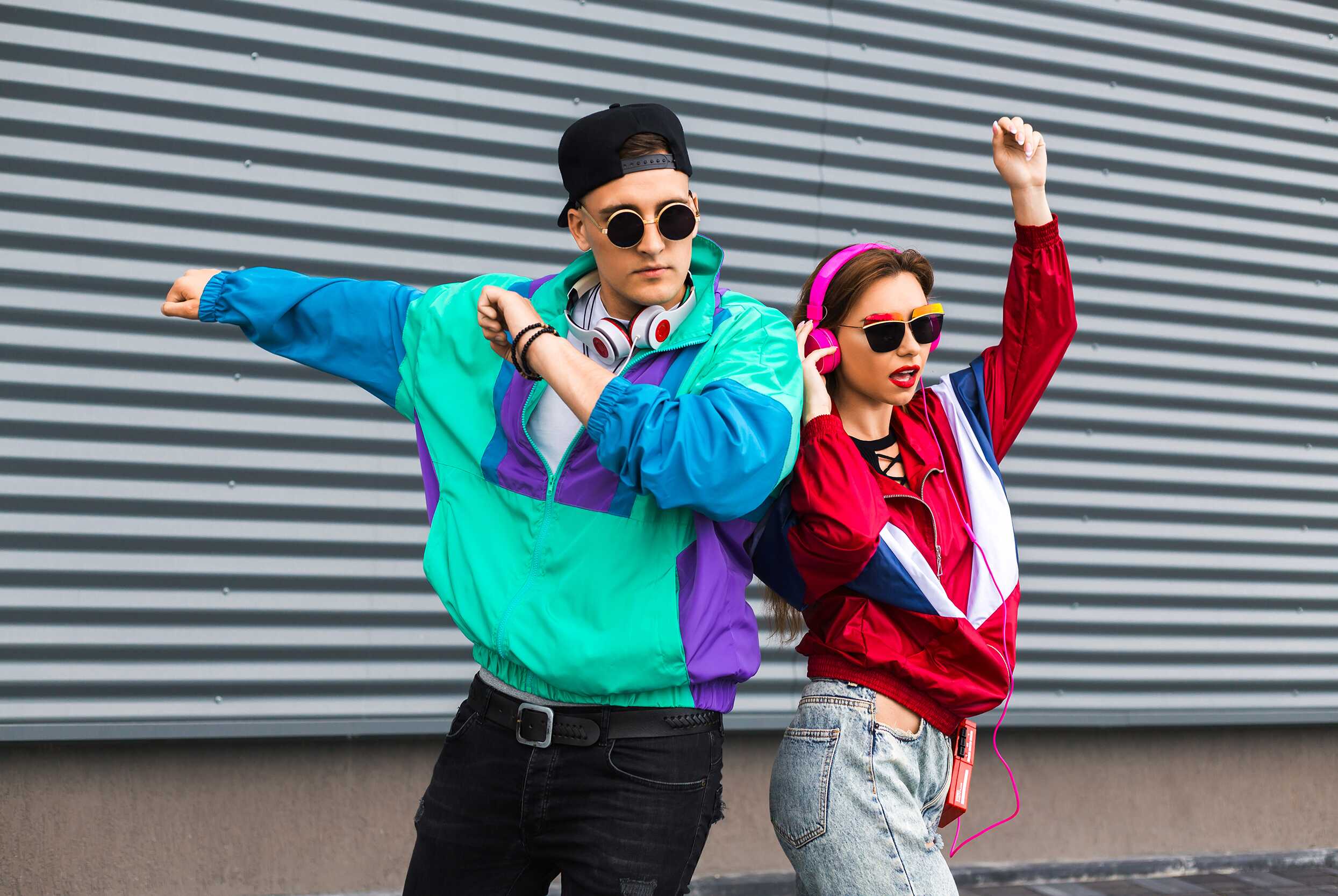 At your '90s theme party, invite musicians to play a grunge band jam session—stage, amplifiers, and microphones for grunge music. Your guests will love rocking out to classic Nirvana, Pearl Jam, and Soundgarden songs.
27. Rollerblade Relay Race Mania
Incorporate healthy competition into your '90s-themed party by setting up a rollerblade relay race. Provide your guests with rollerblades and a safe track to skate on. This exciting outing will not only get people moving, but it will also bring back good times spent participating in a classic '90s hobby.
28. Honorable Playlist Girls Tribute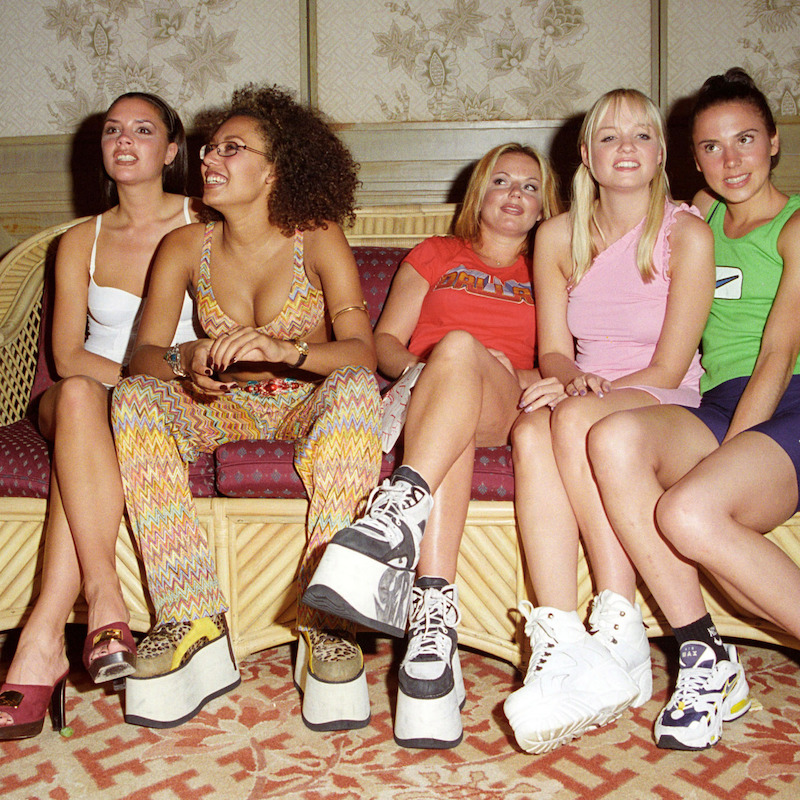 Throw a Girl Power theme party to honor the strong women who helped shape the 1990s. Create a playlist of timeless hits by artists such as Madonna, Alanis Morissette, and TLC, and play them continuously. In honor of the decade's groundbreaking female musicians and their indelible contributions to popular music, invite your guests to sing and dance along.
29. Grunge Aesthetic Decor Wonderland
Celebrate the grunge aesthetic with '90s party decorations. Utilize flannel, band posters, and distressed furniture to create a primal, rebellious atmosphere. Set the atmosphere with dim lighting and vintage lamps to transport your guests back to the era of grunge music and alternative lifestyles.
30. Makeover Station Transformation
At your '90s-themed party, set up a makeover station with various cosmetics and accessories that nod to the classic film Clueless. Invite people to play around with different hairstyles, makeup looks, and lip colors. In addition to adding a dash of glitz to your event, this game will give your guests a chance to unleash their inner Cher or Dionne.
31. Scrunchie Workshop Creation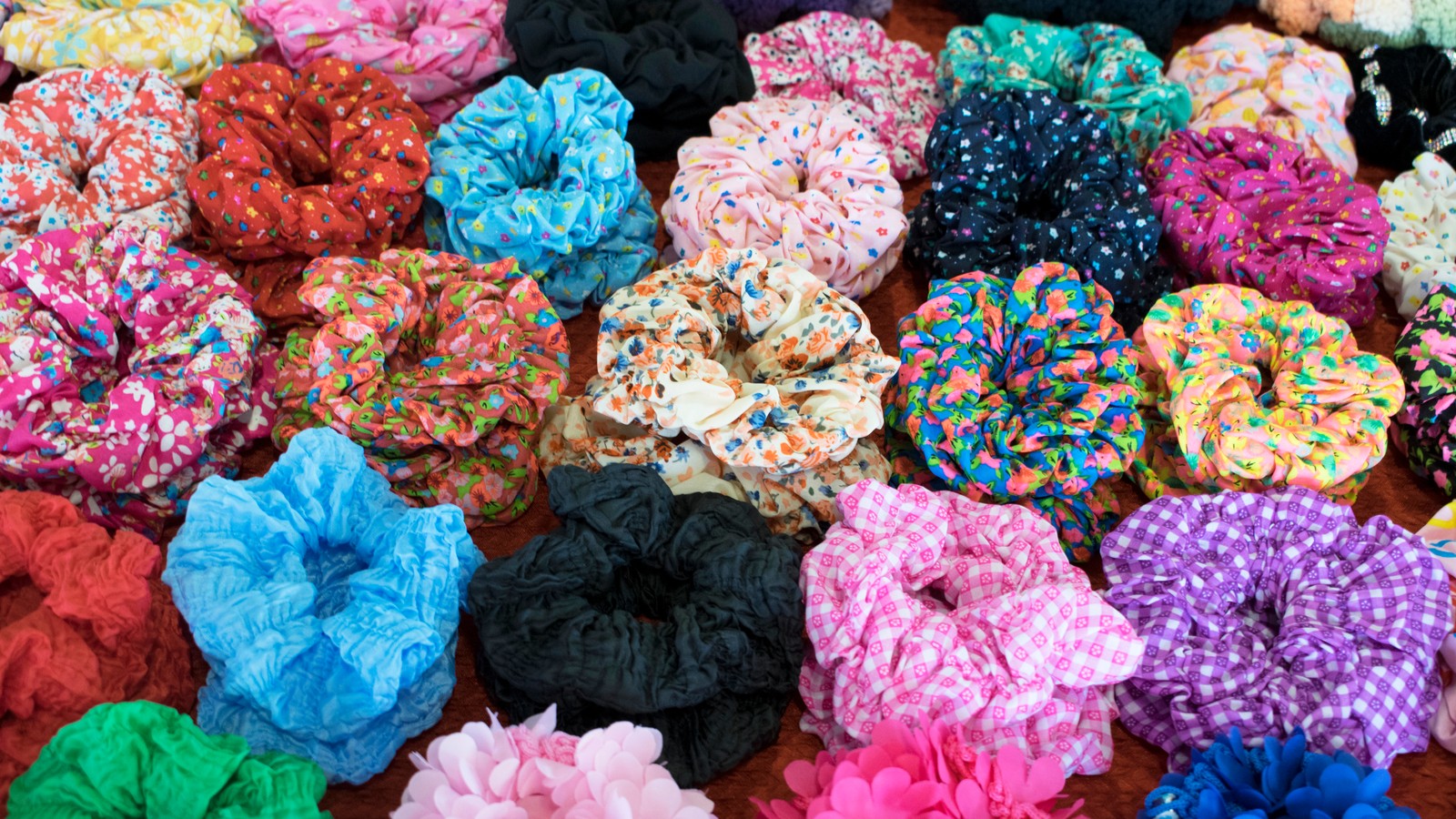 You can show off your talent at a DIY Scrunchie Workshop for a '90s-themed party. Guests will love making their own bright and nostalgic hair accessories, which will take them back to the iconic styles of the 1990s. This fun game will get everyone talking about their favorite '90s memories and giving their party outfits a personal touch.
32. Frank Coloring Corner Adventure
Set up a Lisa Frank coloring corner for a nostalgic and relaxing activity at your '90s-themed party. Provide guests with Lisa Frank coloring pages and vibrant markers or colored pencils to encourage their creative expression. This deep station is ideal for initiating conversations about the popular culture of the 1990s and cherished childhood memories.
Conclusion
Throwing a party inspired by one of these 32  Nostalgia '90s themes is a fantastic way to relive the cherished decade while bonding with loved ones and making new memories. If you add these throwback touches to your event, your attendees will feel like they've been transported back in time to the '90s, making your party one of a kind and unforgettable.
Your party will be filled with the enchantment of the '90s thanks to your attention to detail in every facet, from the décor and activities to the music and movies. If you want to throw a party that everyone will remember as a groovy good time, don't be afraid to dig into these wonderful ideas and bring the finest of the '90s to life.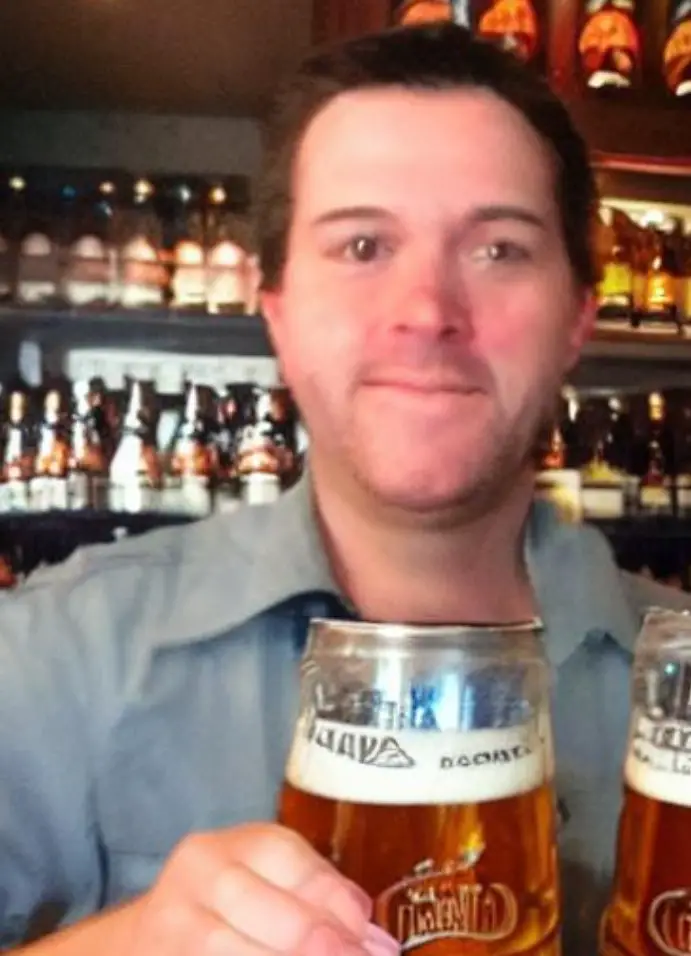 I am a passionate beer connoisseur with a deep appreciation for the art and science of brewing. With years of experience tasting and evaluating various beers, I love to share my opinions and insights with others and I am always eager to engage in lively discussions about my favorite beverage.