Hollywood is one of the most renowned districts in the world, with iconic landmarks like the walk of fame and great beaches. It also has one of the most vibrant and lively nightlife, with plenty of nightclubs and bars to choose from. However, with this many options, it can get quite intense and stressful to figure out where to go to have the night of your life.
If you are someone who wants to grab a drink to escape from your problems while enjoying the exuberant nightlife of the city, spend some time with your friends, or just have an easy dinner with some drinks, a bar in Hollywood is just the place to go.
 Here is a list of the top 10 best bars to visit if you are in the Hollywood area:
1. No Vacancy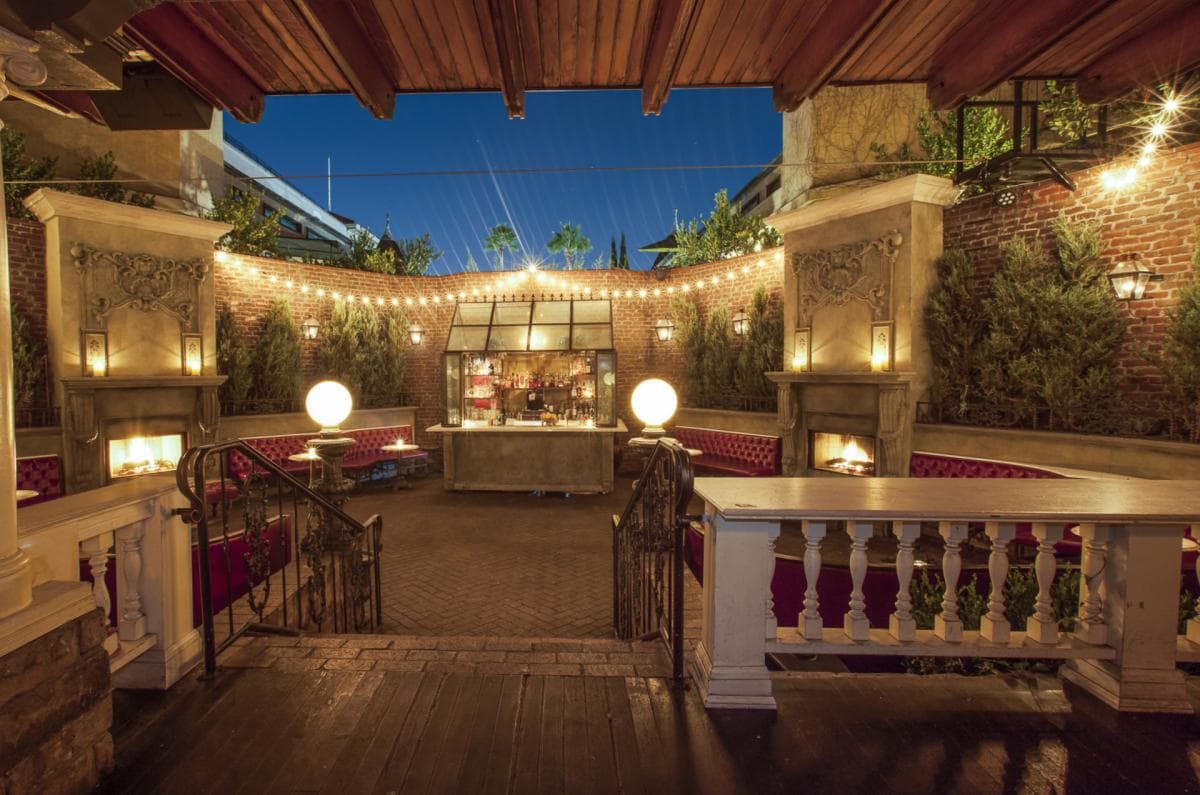 No Vacancy is a speakeasy-themed bar located in the Retan hotel in Hollywood that offers great drinks at a reasonable price (especially considering the area) with a friendly bartender service. If you want to grab a drink while relaxing at a cozy place or socialize with friends while enjoying some good music and a variety of live entertainment, this is the place to go. Not only that, but it also has a secret sliding bed entrance that moves to reveal the stairs to the bar, which vamps up the whole experience. However, it does have a dress code, and you aren't allowed to wear sportswear, so make sure you dress accordingly.
Address: 1727 N Hudson Ave, Los Angeles
Phone Number: (323) 465-1902
Website: https://novacancyla.com/
2. Boardner's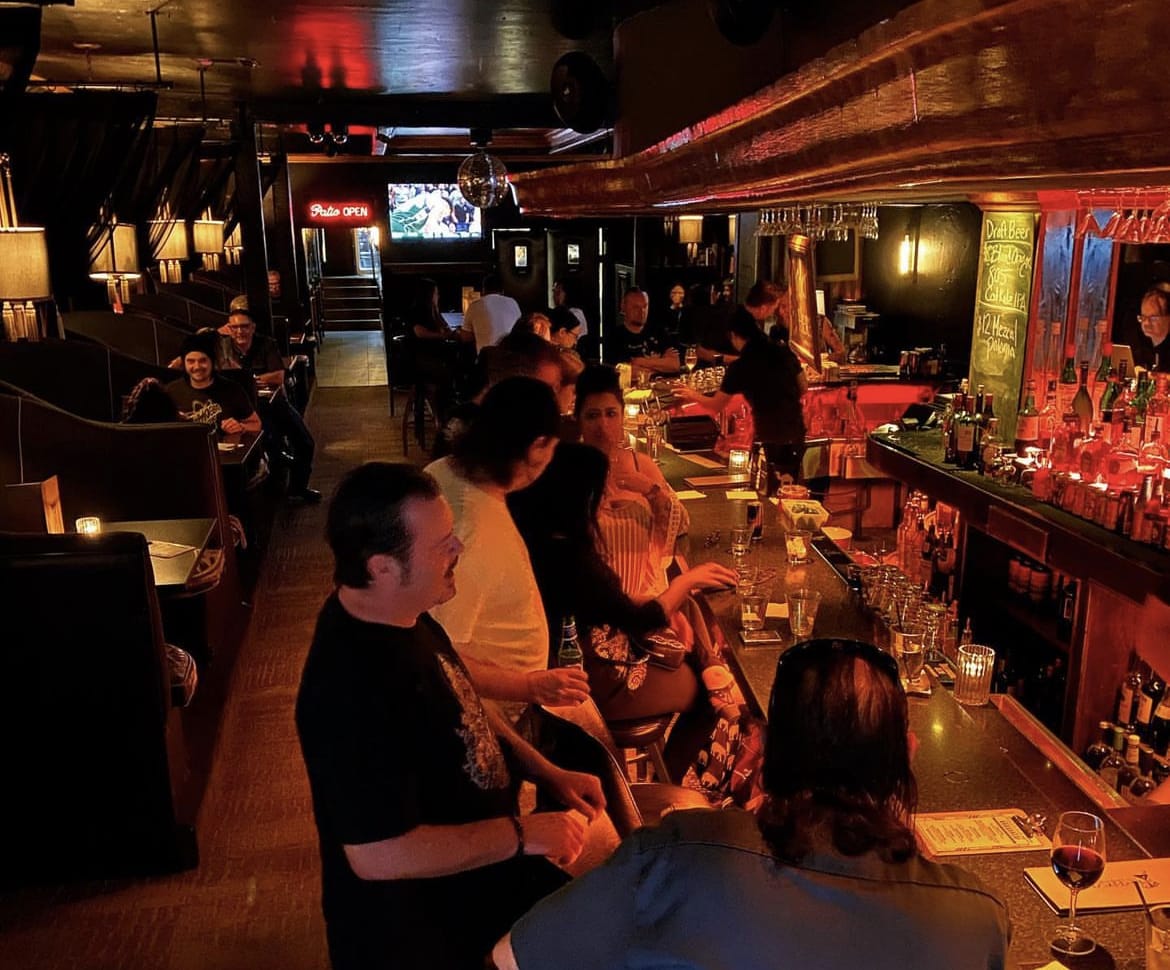 Broadner's, located in the Hollywood Cherokee Building, is one of the oldest gathering spots in Hollywood. Since it was built in 1942, this bar has 80+ years of history and an old antique vibe. It has a pool table and amazing bartenders who will make your experience even better if you are enthusiastic about places with history, head over to Broadner's to grab a drink or some bar food or just to enjoy a night with your friends.
Address: 1652 N Cherokee Ave, Los Angeles, CA 90028, United States
Phone Number: 323-462-9621
Website: https://boardners.com/
3. Good times at Davey Wayne's
Good times at Davey Wayne's is a speakeasy with a secret entrance located on El Centro Ave, Los Angeles. To enter this dive bar with a 70s-themed retro interior, you have to go through an old-style refrigerator door. Talk about a fun experience, right? It has a great outdoor area with a backyard BBQ and also offers alcoholic snow cones. The food here is great but they don't have any takeaway or delivery services. However, it does have a dress code, and you are not allowed to wear athletic wear, sandals, and shorts.
Address: 1611 N El Centro Ave, Los Angeles, CA 90028, United States
Phone Number: 323-498-0859
Website: https://goodtimesatdaveywaynes.com/
4. Lost Property Bar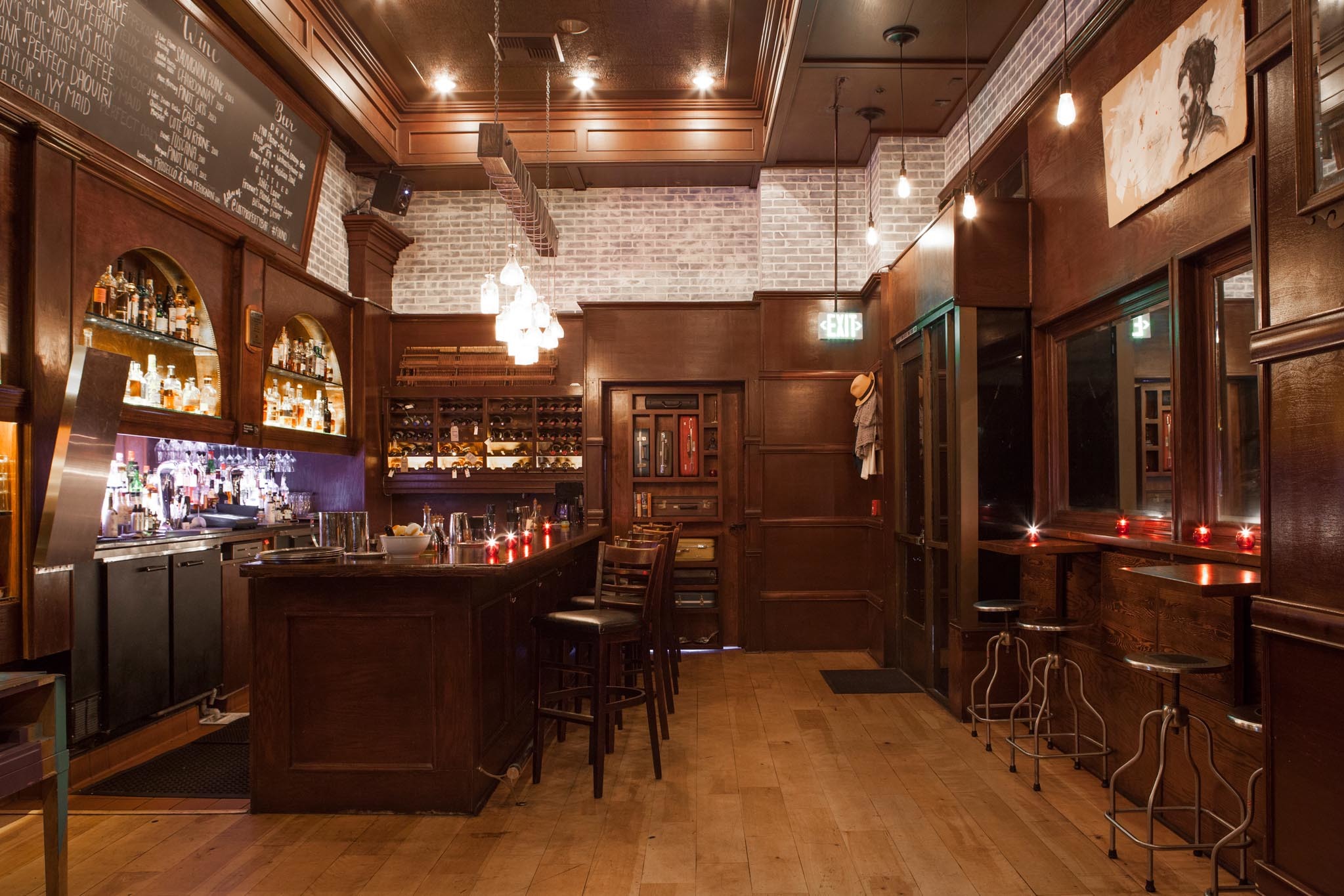 Lost Property Bar is a small, warm, and cozy bar with a dim-lit moody atmosphere located on Hollywood Vine Street. It has live music playing, which adds to the ambiance of the bar. Even though the bar food is average, they offer one of the best whiskey menus in town. So, if you want to grab a cocktail with a friend or just relax alone with a drink after a long day in a cozy atmosphere, make sure you try out this bar.
Address: 1704 Vine St, Los Angeles, CA 90028, United States
Phone Number: +1 323-987-4445
Website: http://www.lostpropertybar.com/
5. Bar Lis
Bar Lis is a charming high-end rooftop bar located in Thompson Hollywood. It is on the pricier side, but you get a stunning view of the city and the Hollywood sign while sitting in a bar with luxurious and exquisite décor. It has a nice selection of wine and cocktails, delicious food, and a friendly staff. It is a lavish and elegant place to celebrate a birthday or an anniversary or go on a fancy date.
Address: 1541 Wilcox Ave, Los Angeles
Phone Number: 323-410-6210
Website: https://www.barlisla.com/
6. The Woods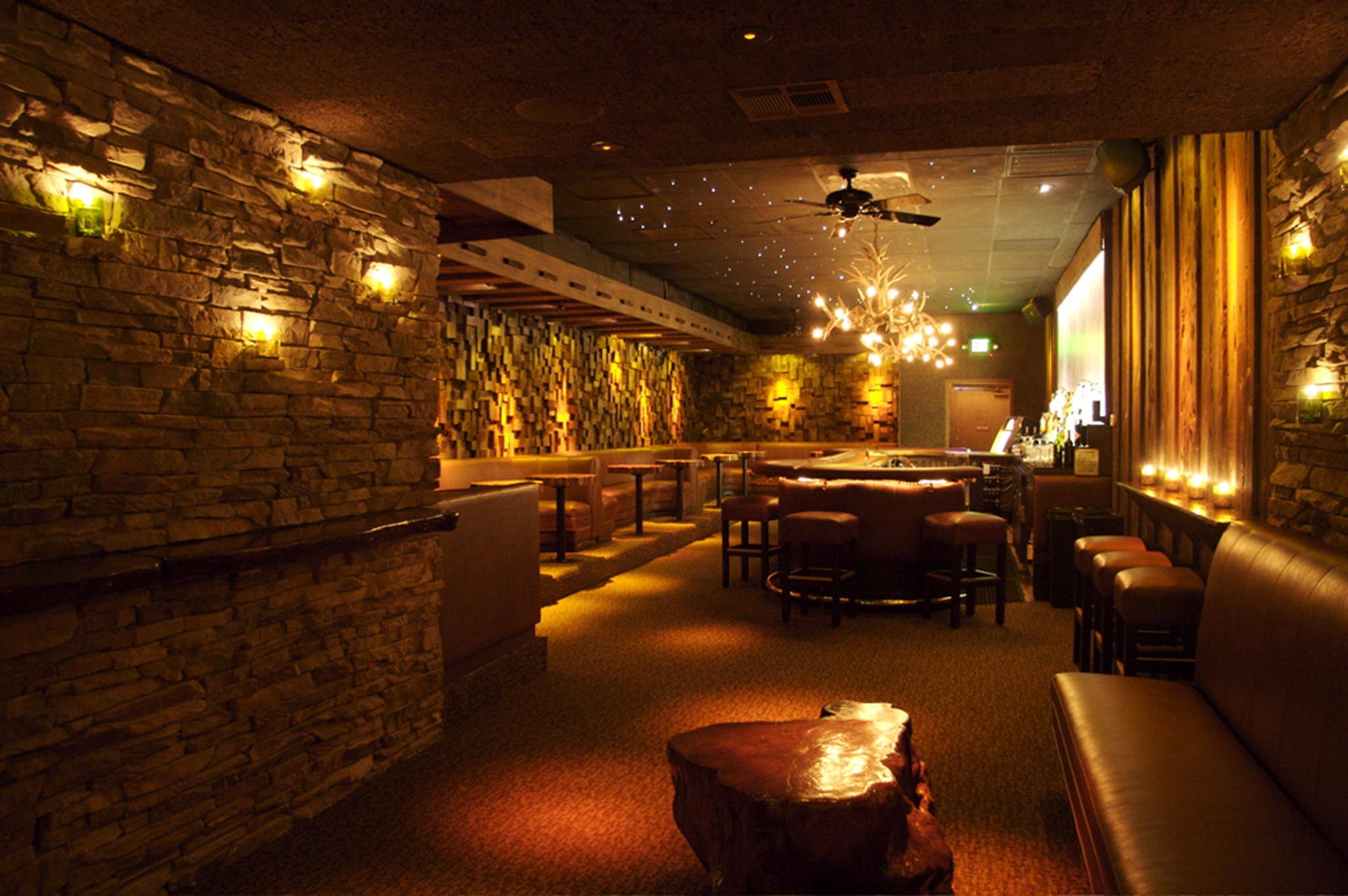 The woods is a bar located in La Brea close to Hollywood boulevard on the ground floor of a strip mall. It is one of the best places in the neighborhood to grab some cheap drinks and chat with your friends because of the comparatively quieter environment with less crowd. It has a dark atmosphere with a rustic woody, earthy interior. They have a jukebox and a DJ on the weekends.
Address: 1533 N La Brea Ave, Los Angeles
Phone Number: 323-876-6612
Website: https://www.thewoodshollywood.com/
7. The Spare Room
The Spare Room is a classic vintage-style cocktail bar located in the iconic Hollywood Roosevelt Hotel, best known for its indoor bowling alley. The bowling alley has a chalkboard to keep score in an old-fashioned way which makes it more entertaining, but if you plan on using the bowling lane, you have to reserve it beforehand. If you are not interested in bowling, they also have booths where you can play board games. Or you can just grab one of their specialty drinks and enjoy an evening with your friends while enjoying some music.
Address: 7000 Hollywood Blvd, Los Angeles
Phone Number: 323-769-7296
Website: http://www.spareroomhollywood.com/
8. Power House
Power House is a small dark hidden bar located on Highland Ave, Los Angeles at a 3-minute walk from the walk of fame. It is an old dive bar with a lot of history offering quality cocktails at reasonable prices. They also have darts in the back, and the bartenders are very friendly. It is a simple bar to go to for drinks and to have conversations with friends.
Address: 1714 N Highland Ave, Los Angeles
Phone Number: 323-463-9438
Website: https://www.powerhousehollywood.com/
9. Sunset and Viny
Sunset and Vinyl is a small and casual cocktail bar located in Vine St Residence and Business, Los Angeles hidden behind the 800 degrees Pizzeria. It has a turntable with an excellent collection of vinyl records the music is played on. The bartenders are super friendly, and the drinks are delicious. If you are in the mood for some old music, some 70s-themed drinks, and big comfy chairs to relax in, this is the place for you.
Address: 1521 Vine St, Los Angeles
Phone Number: 323-329-9656
10. The Well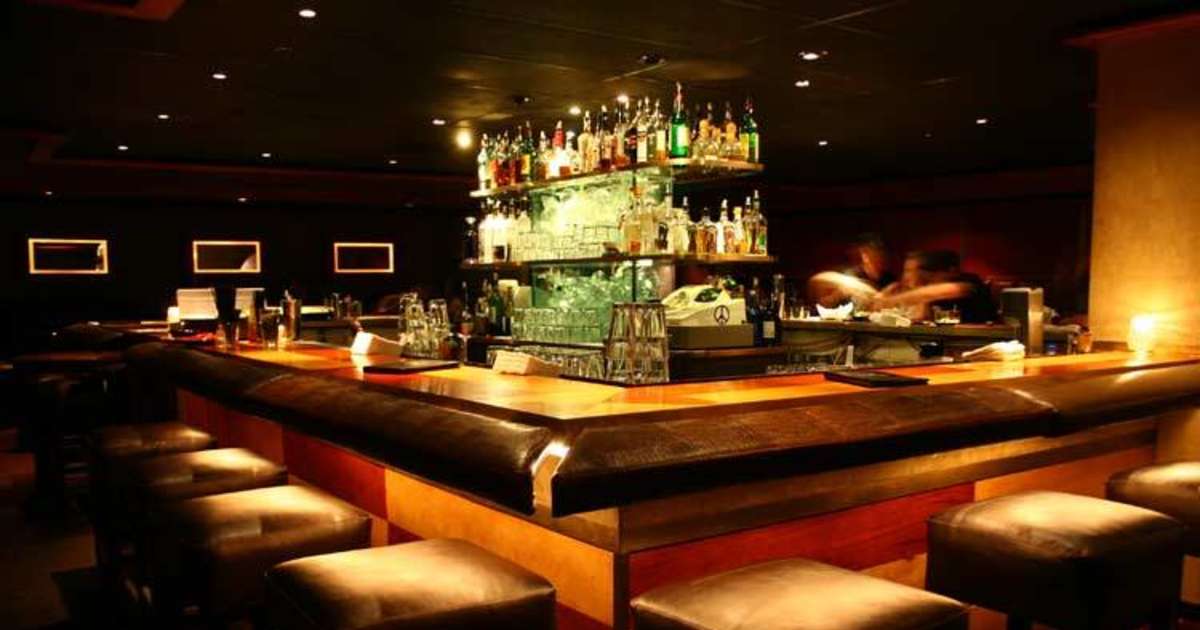 The Well is a casual cocktail spot located in Sunset Media Center, Los Angeles, known for its jukebox with an excellent selection of music. There is a downloadable application on your phone that you can use to control the jukebox easily. The drinks, as well as the food, are delicious and reasonably priced, and it offers dine-in as well as take-away and delivery. It is a simple and mellow bar to chill and relax with a glass of drink or some food.
Address: 6255 Sunset Blvd, Los Angeles
Phone Number: 323-467-9355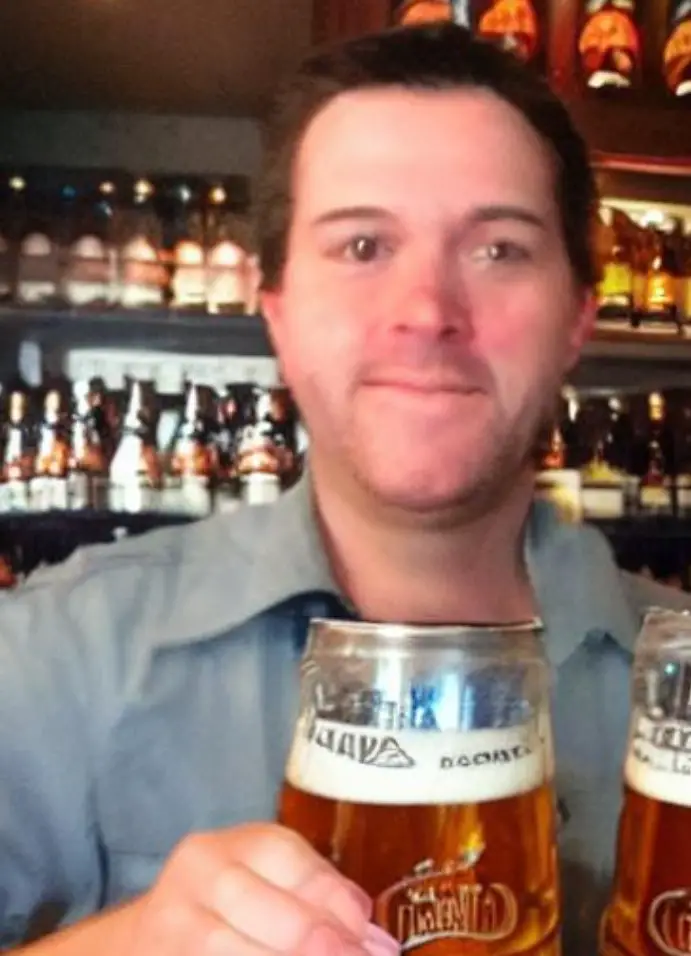 I am a passionate beer connoisseur with a deep appreciation for the art and science of brewing. With years of experience tasting and evaluating various beers, I love to share my opinions and insights with others and I am always eager to engage in lively discussions about my favorite beverage.