We need help to create the perfect brew. Every step along the road is an opportunity to raise the quality, from making healthy yeast starters and properly cleaning our equipment to just using fresh hops & fermenting in such a temperature-controlled environment. Then why do so many of us neglect to clean our draught lines?
I most definitely have done that. I can't handle dirty dishes in the sink, but after the keg kicks in, I have no problem leaving my kegerator alone. Yet cleaning the lines is simple, so there's no excuse for delaying. Clean your beer lines and follow my advice rather than my example!
Why Do You Need to Clean Beer Lines?
The obvious objective is to remove the old beer from the line and make room for the new. Not to add that unfiltered homebrew allows brewer's yeast to pass through. Particularly those first or last beers are frequently loaded with it. Even with good cleanliness practices, mold, bacteria, & wild yeasts can still get inside. But there's also another solid reason to keep your draught lines tidy.
Beer stone and calcium oxalate can build up over time on disconnects, drinking lines, and faucets. Imagine it as the plaque that forms in your arteries after just a night of downing beer with everything wrapped in bacon. Beer stones can provide microscopic nucleation sites that encourage gushing and poor head retention and shelter and feed rotting microorganisms. In extreme circumstances, your beer might even contain white floaters.
What Are the Signs of Unclean Beer Lines?
Beer lines that aren't clean may show any of the following symptoms:
One telltale indicator of a contaminated beer line is an off-flavor.
If the beer has little to no head or carbonation, it could indicate that the beer lines are clogged.
When the beer has too much foam, it could indicate that the beer lines aren't clean.
Beer with a foggy look could indicate that the beer lines are soiled.
There may be a problem with the beer lines if the beer is taking longer than usual to dispense.
General Procedure to Clean Beer Lines
Professional bars spend several minutes circulating a cleaning fluid over each beer line, but most homebrewers find this impractical. To our relief, this is rarely required. Most homes' beer lines are no more than 10 feet (3 meters) long, long-draw systems.
In these lines, beer must travel 20 feet (6 m) or more before it reaches the tap, clearly benefiting from recirculation. The DIYer should only need a quick soak and rinse to get the job done. The procedure, in general, is straightforward.
Use a cleaning solution made especially for beer lines.
Alkaline, acid, and enzymatic cleaners are all examples of standard cleaning solutions.
A hand pump, cleaning bottle, cleaning connector, and cleaning adapter are the standard components of a cleaning kit. 
A bucket is needed to contain the cleaning solution while you scrub. 
Towels are required for the final step of cleaning the beer lines: drying them.
Beer Line Maintenance
If we talk about Beer line maintenance following steps are included in it:
Cleaning, you should cut off the beer supply to the lines that you will clean. 
Next, prepare the cleaning solution according to the bottle's instructions. Frequently, water and the cleaning agent are combined in a bucket.
Connect the cleaning kit to the necessary beer lines. Using the hand pump, force the cleaning agent through the beer lines.
Let the cleaning solution run through the lines for at least 15 minutes for the best results. After pumping the cleaning solution through the beer lines, it is essential to flush the lines with clean water to remove any residual cleaning agent.
Once the lines have been washed, you should inspect them to ensure they are clean. 
By doing so, you can be sure that the lines are completely clear of any traces of cleaning solution or rinse water.
After the lines have been purged, test the beer to ensure it is still of good quality and pouring correctly. Keep a record of the Cleaning: Be sure to record the time, date, and cleaning product used. The lines will be kept clean, and the procedure will be more efficient if you follow the guidelines of cleaning the beer line after every 2 weeks so that the freshness and cleaning of the beer line are maintained, which will leave a positive mark on customers.
Cleaning Beer Line without a Kit 
Creating a homemade beer cleaner will require some do-it-yourself ingenuity. The essential parts are as follows:
A pressure washer 
The 17-millimeter liquid-post spanner wrench
A tape thread
Here's how you clean beer lines without even a kit once you've gathered the necessary supplies:
Remove the pressure cleaner's original nozzle. Then, connect the liquid post to a device using thread tape to ensure a secure fit.
Apply some pressure with a spanner wrench and make sure it's secure.
Then, add some cleaning solution to hot water and fill the pressure washer (PBW or similar). You should connect the liquid connection on the pressure cleaners to the foul beer line.
Use the faucet to drain any remaining beer and inject some cleaning product into the beer line. Let it 15 minutes to soak, then wash it off in cold water.
Beer Line Cleaning Solutions
Choose the best cleaning solution for your beer dispensing system and the beer you serve. There are lots of different cleaning solutions,
Do what you're told: Use the Cleaning kit and solution as directed to ensure a successful cleaning.
Always practice safe behavior: Protect your eyes and hands from the detergent by wearing safety glasses and gloves. After cleaning, ensure the lines are thoroughly inspected for cleanliness to rule out any lingering contaminants.
Please keep a record of the Cleaning: To guarantee that the lines are routinely and effectively cleaned, it is essential to record the steps used to do so.
Daily cleaning of the beer lines is essential to maintaining the beer's quality and flavor. Regular Cleaning of beer lines with the proper cleaning solution and according to the directions will keep the lines clear and fresh. If you keep your beer lines clean and use high-quality ingredients, you can guarantee that your consumers will enjoy the beer you serve them.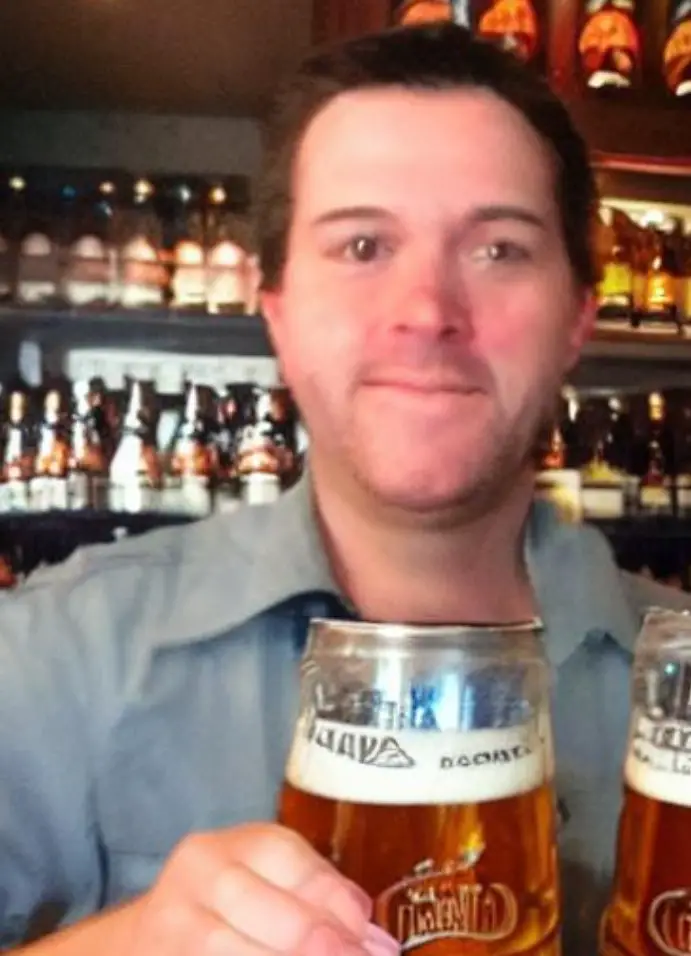 I am a passionate beer connoisseur with a deep appreciation for the art and science of brewing. With years of experience tasting and evaluating various beers, I love to share my opinions and insights with others and I am always eager to engage in lively discussions about my favorite beverage.