Prepare to host the perfect party using our 50 party decoration ideas to captivate your visitors and leave them with lifelong memories! Party decorations are essential to establishing the tone and fostering a welcoming ambiance, whether celebrating a significant birthday, having a joyous holiday celebration, or just seeking to spice up your next get-together. 
50 Party Decoration Ideas to Amplify Your Party
You'll find a variety of themes, colors, and styles on our list of 50 enthralling party decoration ideas that will turn any area into a colorful and magical fantasy. These suggestions, which range from beautiful table settings and whimsical centerpieces to brilliant backgrounds and striking banners, will surely make your party one to remember. So put on your party hat and explore the fascinating and stunning party decorations that will astound those who attend.
1. A Disco Ball Extravaganza Will Light Up the Party's Dance Floor
Prepare to shine and groove on the sparkling dance floor with a disco ball extravaganza. Any area is instantly transformed into a brilliant disco fantasy by this popular party décor. The ambiance will be mesmerizing as you hang a sizable disco ball from the highest point and observe how it reflects sparkling light.
2. Rainbow Dreams that Add Colourful Streamers to Your Event
Rainbow Dreams is a colorful and entertaining party décor concept that can quickly make any occasion more cheerful. You may make a lovely and eye-catching backdrop or centerpiece by utilizing colorful streamers in various colors.
3. Memorable Moments to Highlight Your Event with Festive Banners
Festive banners are an excellent complement to any party since they quickly improve the mood and give attendees an unforgettable time. Using banners with vibrant patterns and amusing slogans may make your event stand out, whether it's an anniversary, wedding, or other celebration.
4. Use Confetti Delight to Add Some Magic and Fun to Your Party
Any celebration can benefit from the joy and color that confetti brings. Confetti can instantly turn a space into a festive setting, whether you're celebrating someone's birthday, graduation ceremony, or any other special occasion.
5. Magnificent Centrepieces with Candles and Flowers to Elevate Your Tablescape
Adding gorgeous centerpieces with candles and flowers is a terrific way to upgrade the table setting for a party or special occasion. Your guests will be impressed by the rich and elegant environment these decorations may produce. To make a colorful arrangement, think about combining numerous flower varieties in various colors, such as rose petals, lilies, and tulips.
6. Contemporary Table with Coordinating Tablecloths to Transform Your Venue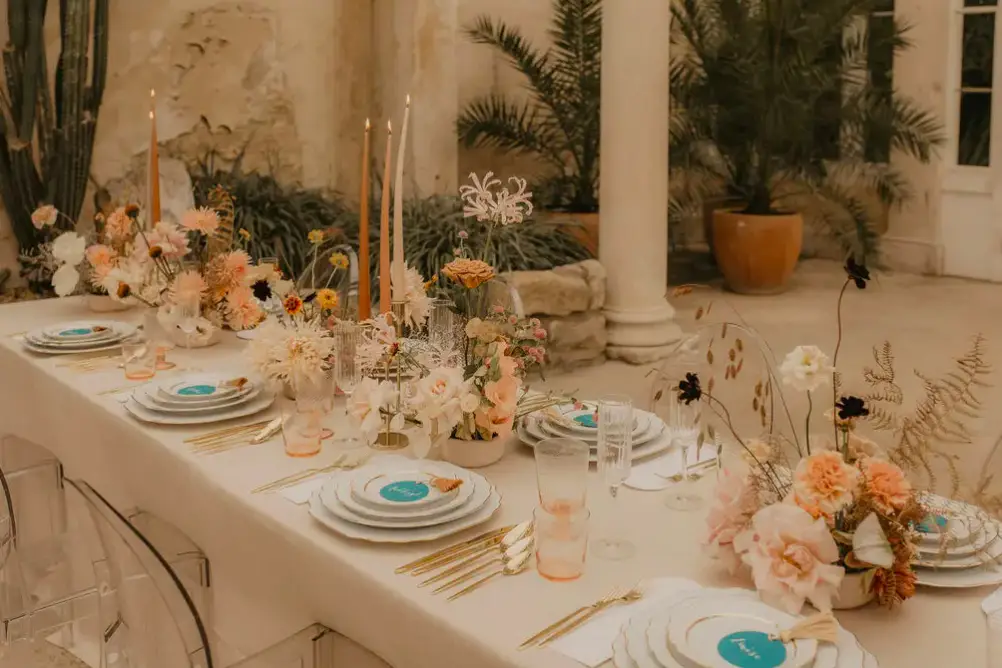 Coordinating tablecloths are an essential party décor concept, and a modern table can make any place for an event look chic. Setting the mood for your event and tying your entire design concept together may be done with the proper tablecloth.
7. Chair Glam's Stylish Covers and Sashes Elevate Any Occasion
With chic coverings and sashes, Chair Glam is a fantastic party decorating option for enhancing any event. These coverings and sashes may transform basic chairs into the center of the party by adding color and refinement.
8. Decorate Your Party With Beer Bottles & Cans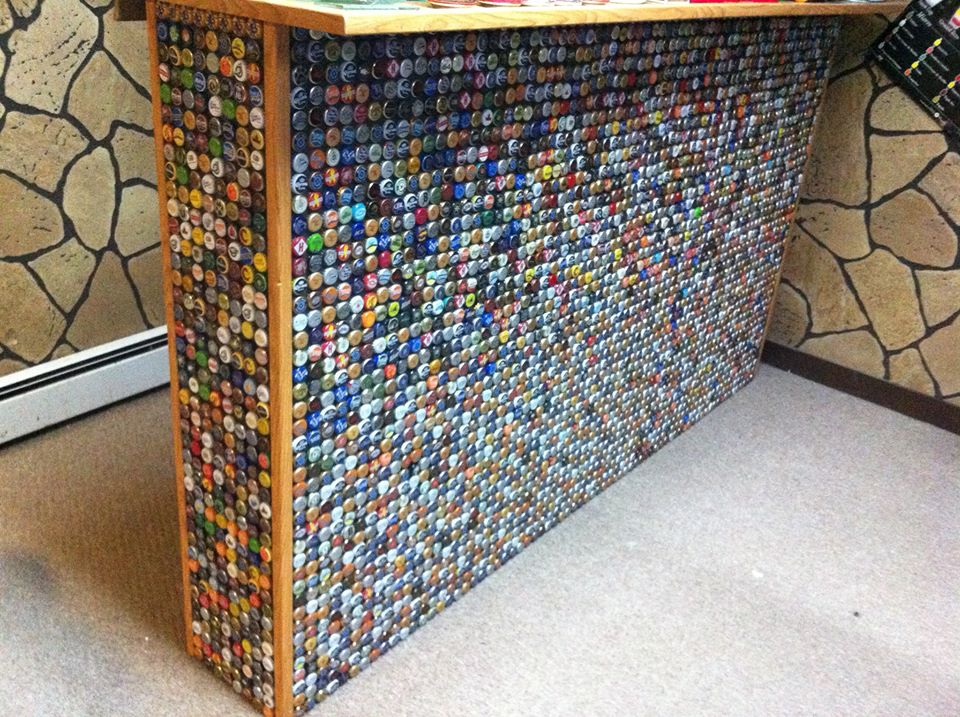 Recycle your previous party's beer cans and bottles to make some amazing craft pieces. You can make a variety of decorations with these otherwise wasted objects. Chandeliers, centerpieces, and garlands are just a few examples.
9. Use Picture Perfect to Make a Beautiful DIY Photo Background
Perfect Photography to Produce a Stunning A DIY photo backdrop is a great way to inject humor into your party decor. A terrific idea to personalize the event and make it more enjoyable for attendees is by making a DIY picture backdrop.
10. Wall Wonders that Add Eye-Catching Posters and Signs to Your Venue
A great way to add some flair to any celebration or event is with wall marvels. Set the mood for your event by decorating your location with eye-catching posters and signs. 
11. Elevate Your Party with Hanging Umbrella Delights 
Your guests will be transported to a fantastical paradise by the appeal of dangling umbrella treats. Any occasion is made more charming and elegant by this original party décor. Suspend a selection of vibrant umbrellas from the ceiling to create a breathtaking visual spectacle that immediately commands attention. 
12. Tissue Paper Pom Poms for a Colourful Party
Any celebration may benefit from a festive flair boost using tissue paper pom poms, which are inexpensive and simple. To make a fluffy pom, layer multiple rolls of tissue paper, accordion-fold them, wrap an elastic band around the center, and blow out the layers. 
13. Pinata Paradise: Let All Your Sizes and Shapes Go and Have Fun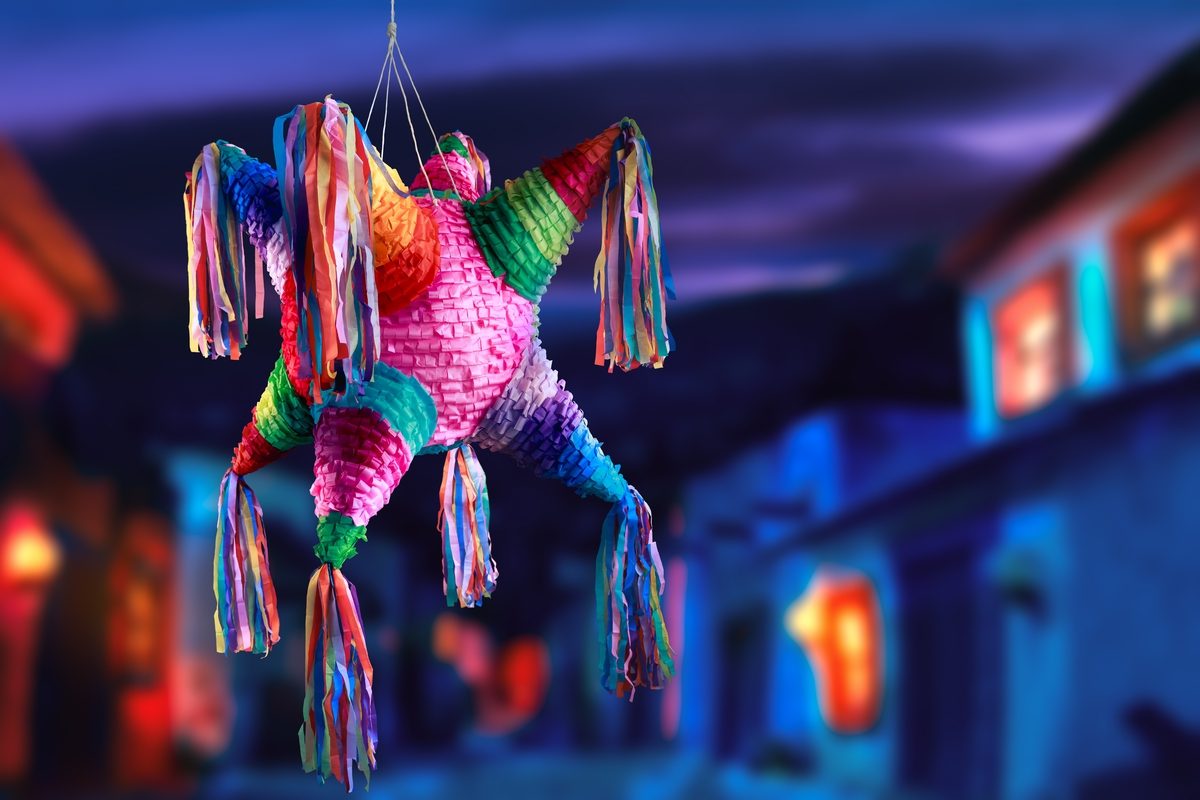 Pietas is a well-liked and entertaining addition to any gathering or event. They are available in various sizes, colors, and patterns to match any theme or event. A piata may be a vibrant centerpiece that serves as both a game and an enjoyable pastime for visitors. For an extra surprise, stuff them with candies, little toys, or confetti.
14. Make Your Party Sitting Arrangement With Beer Barrels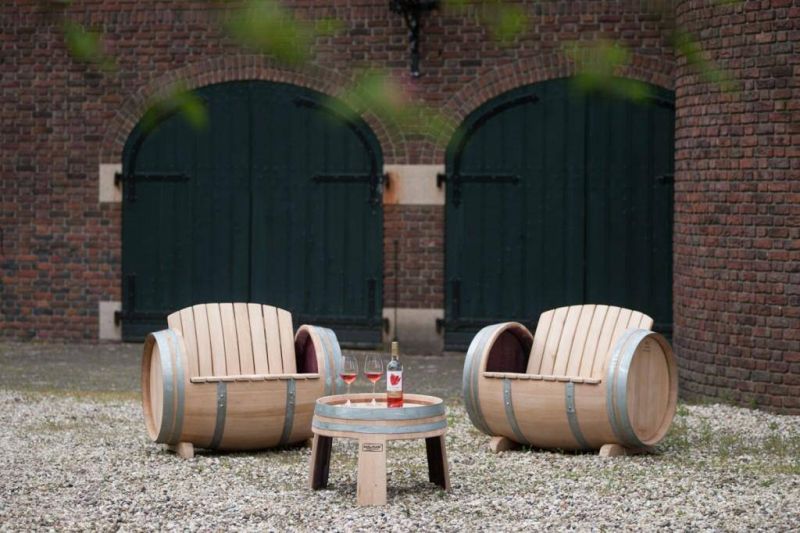 Go green by saving trees, and use your old beer barrels to make awesome furniture pieces for your party. You can make bewildering chairs and tables to add a touch of craftiness to your party.
15. Shape Up Your Party: Impress Your Guests with Geometric Decor
Consider geometric shapes like hexagons, triangles, circles, or diamonds to create a contemporary and fashionable style. To make it more funky, fill these shapes with glitters or starts; otherwise, just let them be.
16. Make DIY Painted Wooden Signs for Your Party to Transform
DIY-painted wooden signage will provide a delightful touch to your party decor. Any party gains a rustic and unique flavor with these adaptable decorations. Wooden panels, paint, and tools are just a few basic supplies to make your distinctive signage with messages, instructions, or personalized quotations.
17. Sweet Satisfaction: Themed Candy Jars or Bowls to Satisfy Your Sweet Tooth
Candy jars or bowls with a sweet pleasure motif may be a tasty and entertaining complement to any party design. Put a variety of vibrant candies that go with your party's theme or color scheme in jars or bowls. 
18. Table Treasures: Themed Centrepieces to Make Your Table Vivacious
"Table Treasures" is a great resource to upgrade your party decor. Adding themed centerpieces creates a spectacular focal point from a plain table. There are several options for creating a special occasion, from a traditional flower arrangement to a more imaginative theme like an outdoor party or rustic elegance. 
19. Paper Paradise: Using Paper Lanterns to Create a Romantic Ambiance
Paper lanterns are a great choice for party decorations if you want something elegant and inexpensive. They are available in various hues, dimensions, and forms, enabling you to design a distinctive atmosphere for your event. They may be used as table centerpieces or hung from ceilings or trees.
20. Make a Statement with Coordinating Tassel Garlands
Any party décor can make a statement with tassel garlands. They produce a coordinated aesthetic that may unite the entire event thanks to their complementary colors. Additionally, they are adaptable and may be used to adorn balloons, tables, and even ceilings. Tassel garlands may be customized to meet the theme and aesthetic of the party because they are available in a wide range of shapes, hues, and materials.
21. Balloon Bonanza: Impress The Visitors With Magnificent Balloon Garlands
Using balloon garlands is a fun and cheerful way to decorate for any party or occasion. Your guests will be impressed by the beautiful balloon garlands that Balloon Bonanza presents. Their garlands may be tailored to fit your vision, whether you like a traditional color scheme or something fun and quirky.
22. Chalkboard Charm: Personalised Chalkboard Signs for Your Event
Any event may benefit from the lovely and unique touch of chalkboard signage. Using imaginative blackboard signs may help establish the mood and give your decorations a special touch, whether decorating for an anniversary celebration, marriage ceremony, or baby shower.
23. Fan Frenzy: A Whimsical Touch with Playful Paper Fans
Think about adding whimsical paper fans to your party décor if you're searching for a simple and enjoyable method to add a dash of whimsy. These adaptable decorations are available in various hues, designs, and sizes, rendering them ideal for any celebration.
24. Create a Glittering Backdrop With Foil Curtains For Some Foil Fun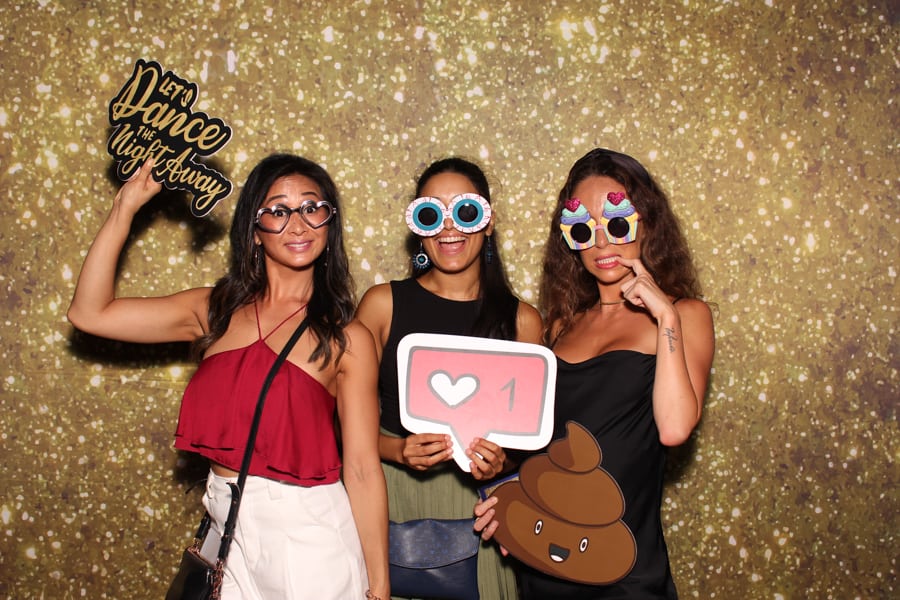 Any party background may benefit from the sparkle and glamour of foil curtains in various colors. These glossy, reflecting curtains are available in various hues, making it simple to match them with any theme or color scheme. They may be placed on a wall or used as a photo booth backdrop for an amazing visual show.
25. Glow Getters: Light Up the Night with Glow Sticks and LED Lights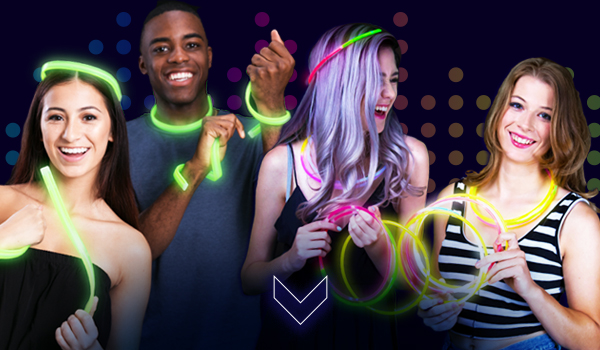 LED lights and glow sticks are excellent party décor ideas that can add a playful and energetic vibe to any gathering. They are adaptable and may be utilized in various ways, such as hanging from ceilings, draping over furniture, or used as table centerpieces. 
26. Serve In Style: Using Coordinating Themed Paper Plates and Cups
"Paper Party" is a fantastic party décor concept that uses paper plates and cups with matching themes to spruce up your gathering. These paper goods are available in a range of whimsical and amusing patterns that can improve the atmosphere of your party.
27. Serving Chic: Improve Your Performance with Themed Serving Trays
Consider serving themed or homemade platters if you need party décor ideas. Serve snacks and beverages on trays that coordinate with the theme or décor of your party to up your game and wow your visitors. To make one-of-a-kind and customized trays, you may use materials like wooden planks, vintage plates, or even repurposed things like old luggage or picture frames.
28. Whimsical Wonders: Use Washi Tape Decorations to Express Your Creativity
With the magical world of Washi tape decorations, you can add enchantment to your celebration. This flexible and colorful sticky tape allows your imagination to explore many possibilities. Washi tape can embellish everything, from tableware and party favors to walls and furniture, making it a quirky delight.
29. Dessert Display: Flaunt Your Treats on Stunning Cake Stands 
Your party decorations may benefit greatly from the inclusion of a dessert table. Cake stands are a flexible and attractive alternative since they are available in various styles and materials, including porcelain, stoneware, and metal. You may arrange cupcakes, sweets, or a cake on a cake stand to serve your visitors a visually appealing and convenient sweet treat.
30. Table Elegance: Adding a Touch of Class with Coordinating Table Runners
Consider coordinating table runners to give your party décor a touch of sophistication. While tying in your event's general theme and color palette, table runners may shield your tables from spills and stains.
31. Napkin Nirvana: Finish Off Your Tablescape with Themed Napkins
Your party tablescape may benefit from a personalized touch by using Napkin Nirvana. Using themed or homemade napkins is a unique and enjoyable approach to tying together the entire theme of your party. You may give your table visual appeal and a unified design by utilizing various colors, trends, and textures.
32. Whimsical Wonders: Use Colourful Pinwheels to Add a Playful Touch
Pinwheels of various colors might provide a whimsical touch to your upcoming event. These funny accents are simple to construct and may be themed or colored to complement any color scheme. First, just take some colorful paper, scissors, and basic crafting materials.
33. Use Foliage or Hanging Vines to Create a Natural Look
A cheap yet effective approach to creating a natural look as a party decoration idea is to hang vines or other flora. These natural materials can be hung from the highest point, chandelier, or light bulb to create a whimsical and organic environment.
34. Bring on the Glam with Chandelier Decorations for Chandelier Chic
Any party or event may benefit from the glitzy addition of chandelier decorations. Chandeliers can be used as table centerpieces or hung from the ceiling. To make them fit the theme of your celebration, embellish them with glitter, flowers, or sparkling strands.
35. Add a Whimsical Touch with Streamer Chandeliers 
Any party decor may benefit from streamer chandeliers' whimsical and carefree addition. Simply affix various colors and sizes of streamers to a spherical frame or hoop to make this do-it-yourself decoration. For a festive and striking backdrop, hang the chandelier over the party area or at a specified photo spot.
36. Paper Blooms: Create Stunning Tissue Paper Flowers for Your Event
Make tissue paper flowers if you're seeking inventive and inexpensive party décor ideas. A book called Paper Blooms offers detailed directions on how to make lovely tissue paper flowers for any occasion. For a splash of color and dimension, hang these flowers from the ceiling, and use them as centerpieces or backgrounds.
37. Custom Party Hats for Each Attendee
A fun and original idea to add a unique touch to your party décor is to personalize party hats for each participant. You may make each visitor feel special and up the excitement level of the party by personalizing each hat with their name or a distinctive design.
38. Provide Your Guests with Themed Paper Straws in Coordinating Colours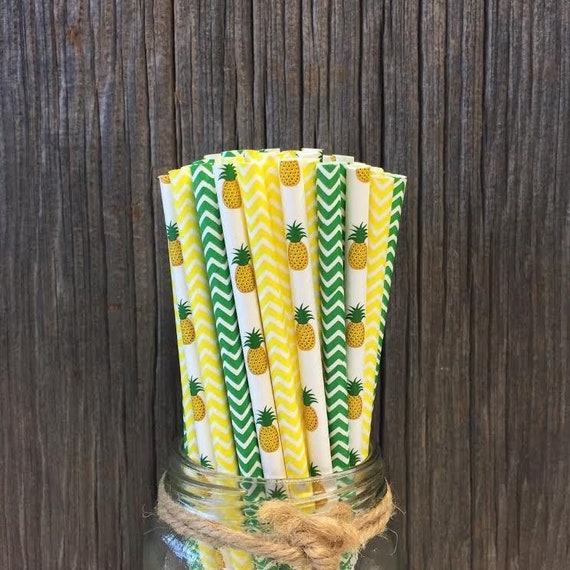 If you're searching for a simple and enjoyable way to spice up your party, consider using paper straws with complementary themes. They not only give the beverages a stylish touch, but they also make it simpler for visitors to keep account of their drinks.
39. Stay Hydrated with DIY Water Bottle Labels: Customised Refreshment
Custom water bottle labels may be a simple and enjoyable way to make your party décor more unique. Design or construct one that fits the party's theme, print it on adhesive paper and tie it around your water bottles. 
40. Seat in Style: DIY Place Cards or Themed Place Cards for Your Special Guests
With themed or homemade place cards for your valued visitors, you may add a special and personalized touch to your next gathering. Place cards with a theme let you match the cards to your event's theme, adding a fun and unifying aspect. As an alternative, DIY place cards provide a unique chance to express your creativity by creating unique cards using a variety of supplies and methods.
41. Make the Party Sweeter by Adding a Candy Buffet to Your Event
A candy buffet is a great addition to any party, bringing sweetness and fun to your gathering. It works as a lovely centerpiece and a tasty surprise for your visitors. A candy buffet makes a striking and alluring center point by displaying a selection of vibrant candies and sweets in elegant jars and containers.
42. Pop Up the Party: Themed Cake Pops to Wow Your Guests
With themed cake pops, you can give your celebration a wonderful touch and leave your guests speechless. In addition to tasting good, these bite-sized delights double as appealing decorations. Whether your party theme is a charming carnival, a mythical unicorn, or a glitzy Hollywood event, you can customize your cake pops to go with it.
43. Top It Off: Edible Cupcake Toppers for the Ideal Personalised Touch
Edible toppers may elevate your cupcakes and give your celebration a unique touch. These lovely embellishments add to your sweets' aesthetic attractiveness while providing a special touch that may be altered. Edible cupcake toppers may be created to fit the theme or include personalized inscriptions or photographs, whether you're commemorating a birthday, marriage, or any other special event.
44. The Wrappers From Cupcake Couture Will Make Your Treats Sweeter
Use cupcake couture wrappers to give your delicacies a touch of class and elegance as you take them to new heights of pleasure. You may match the styles, hues, and patterns of these ornamental wrappers to the theme of your party or use them to make a striking display. There is a wrapper for any occasion, from floral designs to metallic elements.
45. Spice Up Your Celebration with Custom Drink Stirrers
Custom cocktail stirrers will bring a whimsical and unique touch to your party and are sure to get people talking. These distinctive and striking additions improve the visual attractiveness of your beverages and work as good party decorations.
46. Give Your Guests Custom Party Favours to Take Home the Memories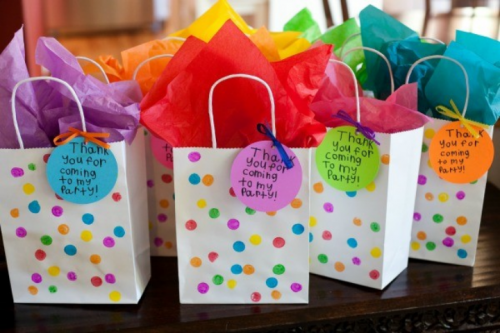 Custom party favors will make your event unique and leave a lasting impression on your attendees. Personalized party favors are a fantastic way to express gratitude to your guests for attending the celebration and giving them something to remember the moment by.
47. Additional Balloons: Ingenious Animal Balloons for Your Event
Upgrade your event with imaginative balloon creatures that enthrall your guests by going beyond ordinary balloons. Any party gains charm and amusement from these imaginative and striking decorations. Imagine various bright balloon animals decorating the venue, dangling from the ceilings, or gracing the tables.
48. Strike a Pose: DIY Photo Booth Props to Record Your Party
With easy-to-make photo booth accessories, you can capture the mood of your celebration and give your guests something to smile about. Create a space for the photo booth with a colorful background and various homemade props. Use your imagination to create props that correspond to the subject of your event, such as big sunglasses, goofy hats, mustaches on sticks, speech bubbles, and decorative items.
49. Poppin' Popcorn Garlands: Make Your Festive Décor
DIY popcorn garlands can give your party decor a whimsical touch, adding a festive and nostalgic feel. Use a needle and thread to string freshly popped popcorn, alternating with vibrant stones, ribbon, or dried fruit for additional aesthetic appeal. To make a delightful and distinctive decoration, hang these garlands over windows, entrances, or around the edges of tables.
50. Be Innovative with DIY Party Masks to Make Your Event Pop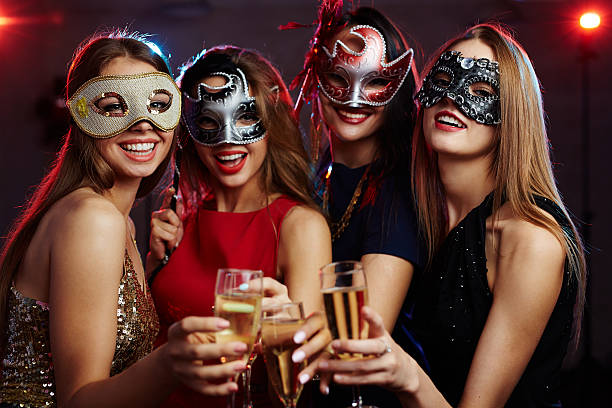 Decorated with DIY party masks, your celebration will be elevated and inspired. Give visitors blank masks and a range of art products, like glitter, feathers, glimmering, and paints, so that they may create and customize their masks. In addition to being a fun icebreaker, this interactive game inspires visitors to express their uniqueness and use their creative abilities.
Final Thoughts
These 50 party decoration ideas can help you bring life to your celebration and ensure it is one to remember. This collection offers a variety of imaginative and innovative ways to beautify any venue, from sparkling centerpieces to captivating backgrounds. These decorations will give that additional shine and charm, making your gathering a genuinely exceptional experience, whether it's a birthday party, anniversary, or any other special event. Prepare to wow your visitors and make moments they'll remember for years.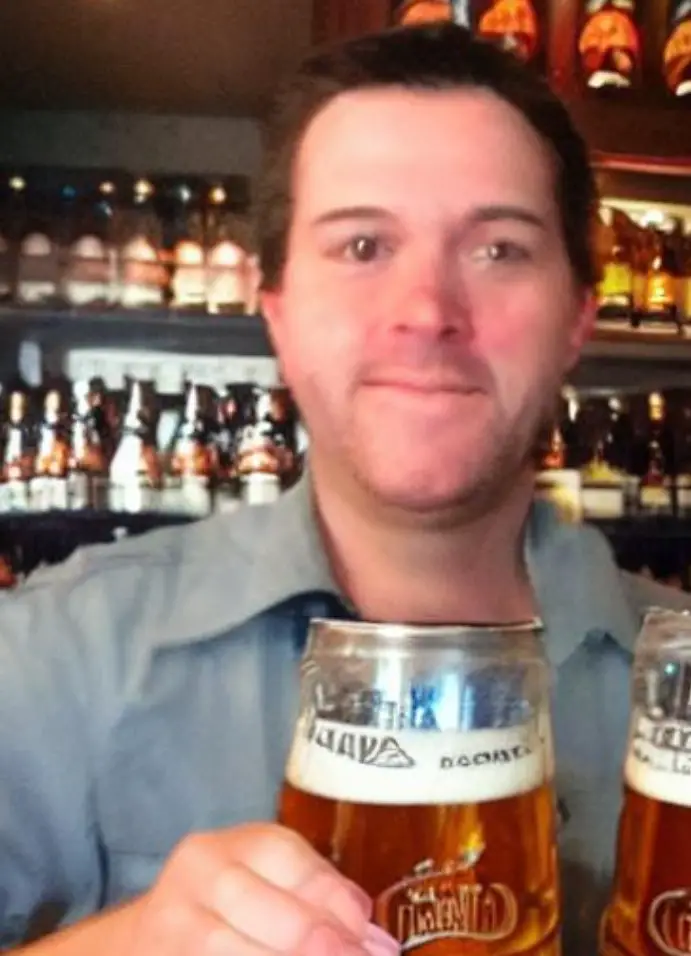 I am a passionate beer connoisseur with a deep appreciation for the art and science of brewing. With years of experience tasting and evaluating various beers, I love to share my opinions and insights with others and I am always eager to engage in lively discussions about my favorite beverage.